There are literally hundreds of safari companies to choose from if you want to go on safari in Kenya. So who are the best ones?
I have access to many travel diaries that are submitted to my African Safari Journals website and this allows me to see exactly who the good safari companies and tour operators are.
This information comes first hand from people who have actually gone on safari in Kenya with that operator so it is very relevant and unbiased.
I also (more about me) keep my ear to the ground in travel industry exhibitions, forums, newsletters and travel magazines to find out who the cream of the crop in the African travel business is.
This list is not meant as a "be all and end all" classification because there are more than three good safari companies out there but it will give you a great starting point in your search...
Safari Companies Rates Categories
It wouldn't be fair if you were trying to rank safari companies to lump them all in the same category because they fall into three distinct areas based on the rates they charge for a safari trip.
Low season rates can be about 25% less than high season rates. The rate indications below exclude international and inter-Africa airfares.

Out Of This World: Prices range from $750 upwards per person per night spent on safari.

Standard & Luxury: Between $350 and $750 per person per night spent on safari.

Budget (camping where applicable): Up to $350 per person per night spent on safari.
The companies are listed below in rates categories in no particular order other than alphabetical. Here are examples of some of the Kenya travel reviews that form the basis for this ranking...
Which One Would I Recommend?
I've been referring people to many of the above safari companies for the better part of twelve years now, and their track records have been proven over time.
They are all excellent at what they do but I've found over the years that some are stronger than others at certain things, so depending on your own unique safari requirements I can point you in the direction of the one that will be the best fit for you.
You are welcome to contact each one directly yourself if you want, but I can save you some time and effort by making a recommendation based on your own situation, and then I'll ask that company to send you a no-obligation quote/itinerary.
Find out what my recommended Kenya safari company for you will be by contacting me here...
MY RECOMMENDATION FOR YOU
Top Three Safari List For Other African Destinations
I've also compiled a list of the best three operators in other African countries like Tanzania, South Africa, Botswana, Zambia and Namibia so if you want to see those details just complete the form below...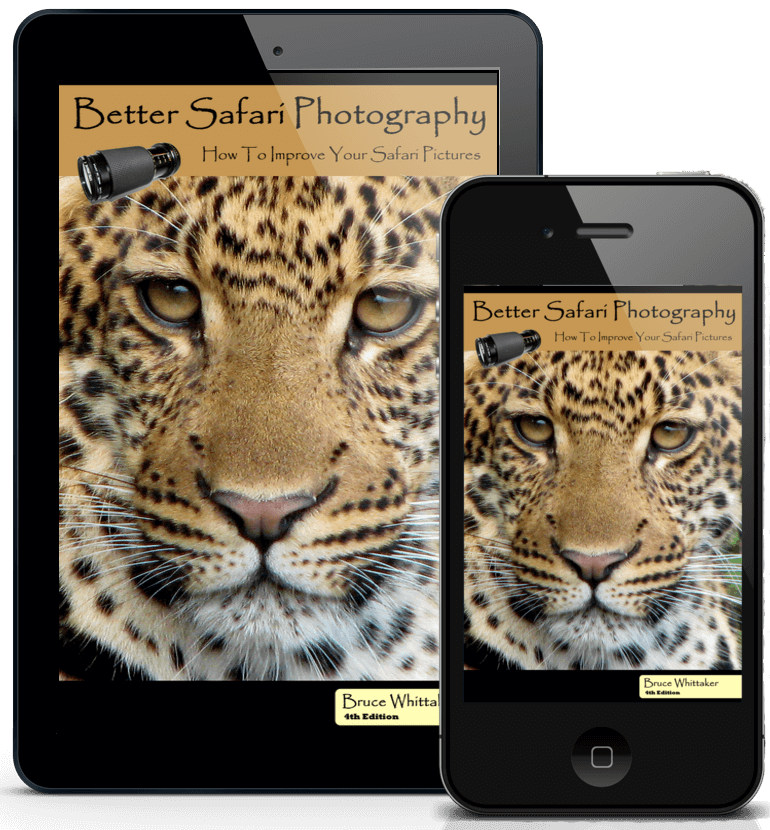 As a bonus I will also send you (in four instalments over a period of four days because it's quite a lot of info)...
A free 41 page e-book which will help improve your safari photography attempts called "Better Safari Photography".
A checklist that details exactly what you need to pack for your safari.
Valuable safari tips that you need to know before you go.
A comprehensive wildlife ticklist containing many of the animals you will see in Africa.
How To Get The List
After completing the form below the list and all the extra information above will be e-mailed to you in four instalments over four days...
Bruce Whittaker
African Safari Journals and Top Safari Guides Founder
'Better Safari Photography', 'Safari Journal Diary' and 'Guide Your Own Safari' eBooks Author