Safari Africa trips number in their thousands . But there are a few that provide such an incredible wildlife experience that they always come out at the top of the heap.
These safari destinations are just too good to miss. They represent the best of what going on a safari is all about and if you ever get a chance to visit one of these game reserves, my advice is to jump at it.
Literally millions of people from all over of the world have visited these specific wildlife areas over the years and continue to do so because their reputation is enhanced by the all the positive feedback from travellers who have been there.
In my experience, and in the general consensus of the African vacations industry and various other sources, such as the first hand accounts of safari trips in the travel reports at African Safari Journals, here are the top five safari destinations:
1. Tanzania - Serengeti NP
During the annual migration, when the wildebeest and zebra pack up and leave their grazing areas to find fresher ones, the Serengeti is an astonishing place to be.
It provides very good Africa trips at other times of the year too but the migration has been ranked by many as one of the wonders of the natural world.
Hard to beat in the safari stakes and this location also ranks #1 in the best honeymoon safari destinations list. (See personal travel reviews from this area).
2. Kenya - Masai Mara NP
If you want to see the big cats, this wildlife park is the best of the best. Lion, leopard and cheetah abound and they are relatively easy to spot because of the grassland vegetation which means you get unrestricted views for miles around.
Another big plus is the fact that going off-road is allowed as long as you are not making new trails of your own. This is one of the few vacations in Africa parks that still allows this and it is a big advantage because the animals will rarely oblige you and stay next to the major roads.
The only downside here is that because of it's popularity there are a lot of people around so if you want to spend time in isolation with nature this is not the place to go. (Travel reports about this magical place).
3. South Africa - Kruger National Park
For sheer variety of species no other place in Africa can come close to the Kruger Park. And because it is so large (larger than Wales) it has a number of different ecosystems that you can pass through in your search for animals and birds. It is one of the best managed parks in Africa and the accommodation and infrastructure is superb.
The #1 ranked safari lodge is also situated in this area as well as the top 4x4 safari trail. . (The proof of the pudding is in the travel reviews reading).
4. Botswana - Selinda Reserve
Seasoned safari travellers rate this reserve in north Botswana extremely highly and they return to it again and again, drawn by the very high concentration of wildlife, high standard of accommodation and service and exclusivity. The Okavango Delta is where you will find the best Elephant back safari experience in Africa. (Africa trips report about Selinda).
5. Zambia - South Luangwa National Park
South Luangwa is a diamond in the rough, just waiting for enough exposure to bring it to its rightful place in the crown of prime Africa trips. But for the moment its relative isolation as one of Africa's best kept secrets is part of its charm. (See what others think about the reserve)
It has a reputation as one of the best places in Africa to see the elusive leopard and it is the birthplace of the walking safari.
The Top Three Africa Trips Safari Companies
Wouldn't it be great to have a list of all the best safari operators in the top African safari destinations so that you can effectively and confidently choose between all the hundreds that are available?
Well, there is such a list and I've compiled it by using all the Africa trips reviews and journal diaries that I have seen and been sent over the years at my African Safari Journals website.
It's very much like you being able to ask a large group of people what their safari trip was like with the company they went with and then ranking the results in a top three list. A big advantage is that the views are independent and based on first hand experience.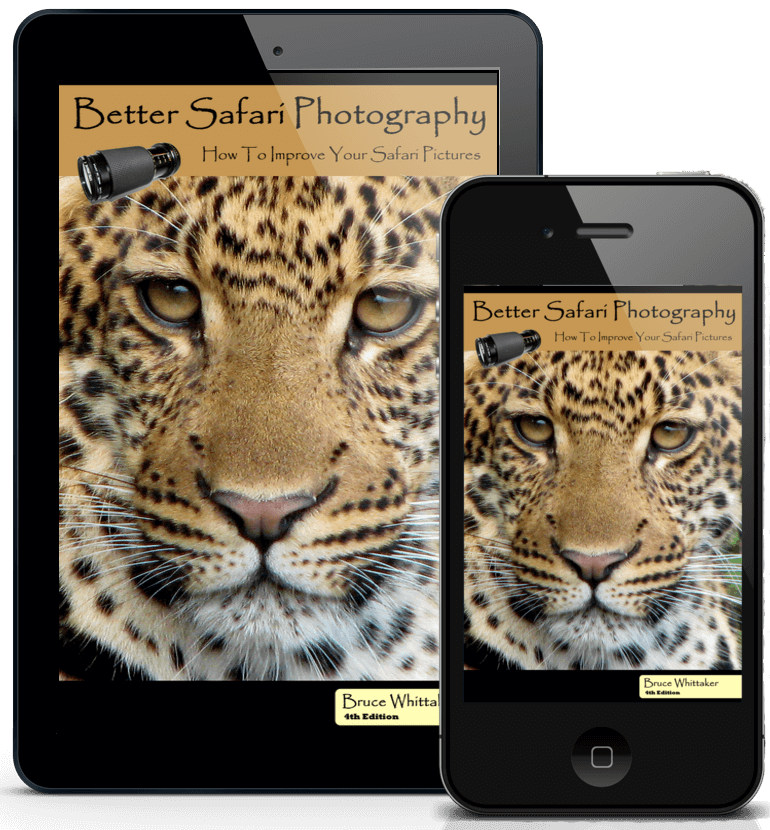 Here's what the top three list contains:
Top 3 Safari Companies - The best in Kenya, Tanzania, South Africa, Botswana, Namibia and Zambia.

A free 41 page e-book which will help improve your safari photography attempts called "Better Safari Photography".

A checklist that details exactly what you need to pack for your safari.

Valuable safari tips that you need to know before you go.

A comprehensive wildlife ticklist containing many of the animals you will see in Africa.
The list is sent in four instalments over four days because it's too much information to send in one go.
So to get the Top Three safari companies list for Africa trips simply complete the form below...
Bruce Whittaker
African Safari Journals and Top Safari Guides Founder
'Better Safari Photography', 'Safari Journal Diary' and 'Guide Your Own Safari' eBooks Author