Madagascar Africa - Something For Everyone
Madagascar is a bit like the strange cousin of the family. Its fauna and flora are a bit eccentric, some unlike anything you've ever seen.
The most famous animal on the island must be the lemur. There are about 50 different species, grouped into 5 different families. The most shy of all is probably the nocturnal aye-aye which falls in a "family" of its own.
Then there are also chameleons (half the species in the world occur here), hundreds of frog species, strange boabab trees, huge bats, the list goes on...
Don't forget the tropical beaches. Laze around and snorkel to your heart's content. If you ever find yourself on the east coast during the months of July - September, look out for humpback whales. These giant water mammals visit annually to mate and calve.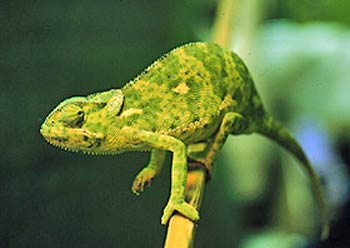 If adventure is your thing, you can choose between hiking razor-sharp rock pinnacles (Tsingy), horse riding or going on a river trip, to name a few activities.
Foodies can feast on fresh seafood, try the local beef (zebu), stock up on fresh vanilla pods (Madagascar is, together with Indonesia, the biggest producer in the world) or visit Madagascar Africa's wine region.
Madagascar travel truly offers something for everyone.
Despite all these positive aspects of Madagascar, it also faces a big problem: deforestation. The shrinking forests are a threat to the unique fauna and flora. Tourism plays an important role in the fight against extinction.
So, if Madagascar Africa is on your wishlist of places to visit, you'd better go sooner rather than later ...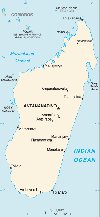 Madagascar has many reserves to visit and they are scattered around the island. Most people combine wildlife viewing with some time on one of the island's beautiful beaches, Nosy Be and Ile Ste Marie being the most popular.
Unique plantlife offers another opportunity for a pit stop, like Baobab Alley near Morondava on the west coast.
Madagascar boasts two World Heritage Sites you might want to include on your visit - the Tsingy mountains north of Morondava, and the Royal Hill of Ambohimanga near Tana (short for Antananarivo, the capital).
Madagascar Africa Reviews
More Madagascar Trip Reviews