The Masai Mara game reserve is widely acknowledged as one of the premier places in Africa for wildlife viewing which is why so many people from all over the world visit this area every year.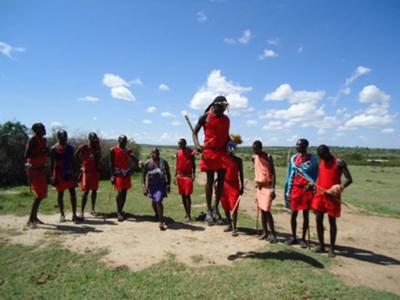 Animals and Birds To See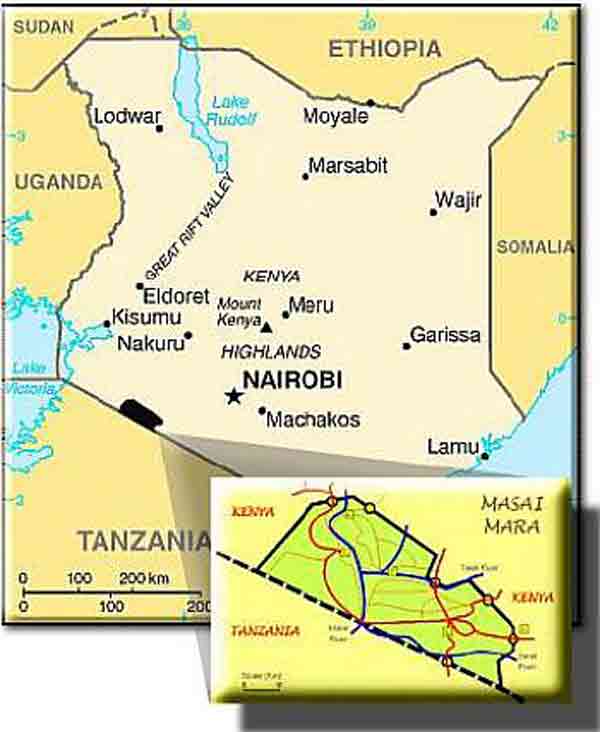 If the big cats are what you are looking for on safari, this is one of the best places in Africa to spot them. You are virtually assured of seeing lion here. Leopard and cheetah are also regularly seen.
There are around 37 black rhino in the park but they are very hard to spot. Elephant, buffalo, zebras and hippos exist in large numbers as well as the wildebeest which can number in the millions during migration time.
There have been over 450 species of birds recorded here (including migrants) with over fifty of those being birds of prey.
This amazing wildlife sighting potential is supported by the photos and journals of previous safari travellers to Kenya. View the Masai Mara trip reviews here...
Best Time To Go
There isn't really a bad time to visit this area as far as game viewing is concerned as it's good all year round. It becomes excellent when there is an abundance of wildebeest and zebra because then the predator numbers increase too.
Something to take into consideration for a safari is that during the rainy season, which runs approximately from late March to June, many of the roads can be off limits due to the wet ground, so try not to visit during that time.
Highlights and Activities
The annual wildebeest migration in July/August/early September (depending on the rains), when millions of these ungainly animals move in search of better grazing, is one of the wonders of the natural world. If you get to see this it will probably rank as a wildlife highlight of your lifetime.
Drifting silently across the savannah in a hot air balloon followed by a champagne breakfast is the stuff that dreams are made of and is not to be missed.
Accommodation and Facts
Size: The Masai Mara is 320 square kilometers of unfenced savannah grassland.
Accommodation: There is budget accommodation available in the form of camping at the Riverside Camp, Olpert Elongo Camp and Oloolaimutiek Campsite.
You will also find plenty of top end accommodation at lodges and tented camps throughout the park. Places such as Keekorak Lodge, Siana Springs, Dream Camp and Kichwa Tembo Camp amongst others.
Top Masai Mara Safari Companies
There are numerous safari companies that provide organised vehicle safaris in the reserve. The difficulty is not in finding them but rather in choosing between them.
Price is not the best barometer of what constitutes a good safari company. So what is?...
The opinion of other people who have been on a safari with that company because they have experienced it for themselves and they can provide you with very relevant and independent information.
These opinions are encapsulated in the Top Three Kenya Safari Companies list.