Climbing Mt Kenya
by Itzik Polad
(Israel)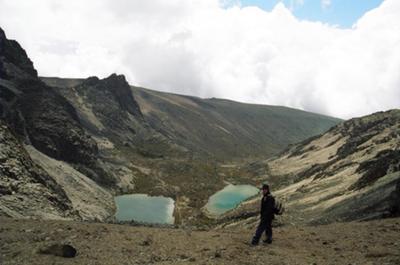 Mt Kenya Pools
Reaching the peak of Mt. Kenya and the flowers, birds, monkeys and elephants were the highlights of our climb. The trek started at Nanyuki and both my girlfriend and I made it very close to the top (with standard gear).
Trek Company Performance
I had a tour guide and a porter/cook. It was good to have two very nice people to make even the hard climbing parts enjoyable with jokes and humour.
My guide was an expert in the Mt. Kenya area and wildlife and speaks excellent English.
They provided everything we needed for the climb, the food was excellent, and the trekking gear was in good shape.
Weather, Food & Regrets
The food was both African and Western. Very tasty and fresh. I loved the fruit!
The weather was so so, some parts were rainy and some parts really cold. It's difficult with the temperature changes. The peak was cold and it was hard to breathe.
I regret doing the climb in only four days. I would rather do it in one more day and travel less per day, which gives you more time to enjoy the beauty of the mountain.
Trek Advice
Take more batteries.
The most useful items in my luggage were my camera and flashlight.
Itzik's Trek Details:

Rating: 10/10 (perfect)

More Kenya Safari Reviews

Date of Climb: August for 4 days

More Mt Kenya Reviews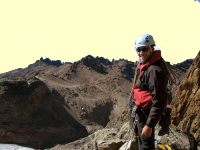 Join in and write your own page! It's easy to do. How? Simply click here to return to Africa Tour Operators Reviews.