Kayila Lodge Review
by Iselin & André Kjellstrup
(Norway)
When we arrived to Kayila Lodge everything was just perfect. Our great guide, the staff, the food, the surroundings and the feeling of being in the real Africa! The only thing we might regret was that we didn't stay longer at Kayila!
Safari Operator & Accommodation
I searched on the internet after lodges in Lower Zambezi, and found Kayila Lodge through the River Safari Company webpages.
The staff at Kayila was friendly and very helpful. Great service - the greatest we experienced on our entire trip through Zambia!
Our guide was excellent. He had good knowledge about the place and the animals that we saw. Since it was only us and the guide we had an exclusive experience during our canoe trip, game drive and walking safari!
Food
During our stay at Kayila the food was always excellent.
Breakfast would typically be eggs, bacon, jam, peanut butter, juice, toast, tomato, baked beans ect. Always very good and tasty.
The lunch would either be warm (like pasta or something) or cold like sandwiches with all sorts of ingredients, like chicken, ham, cheese, vegetables ect. That was also very tasty.
For dinner we had peppersteak, tasty chicken or some other meat. With nhisima (traditional Zambian), rice or potatoes (different types also, like boiled, fried or creamy/potatoes with cheese sauce).
When staying at Kayila a 3 course dinner is included and the starter would either be soup, some fish like tuna or some cheese and tomato (Italian style). Always as breakfast and lunch, very good and tasty!
Wildlife
We saw: hippos (a lot), crocs (a lot), elephants (a lot), warthog, impala, baboons, waterbuck, bushbuck and many types of birds (buffalo, zebra, giraffe, lion and the rhino we saw in Livingstone area).
Since the chalets at Kayila are all very close to the Lower Zambezi River you hear the animals during the night - coming to the river. Very exciting.
Kayila Lodge has a waterhole that the animals come to drink during the day - and from the place where we had all the meals, the waterhole was maybe 30 m away and it was common that herds of elephants e.g. would come and drink or take a bath. That was an incredible sight and experience.
But, I would say that the spotting highlight of our trip would be the time we were woken up by two hippos walking just outside our chalets eating grass. We were as close as 2 meters from these huge animals, and we observed them while they were eating.
I think we were very lucky to have such a great animal just outside our "door"!
Typical Day
A typical day at Kayila: we woke like around 9 depending of which activities we would join that day. But, since it was only me and my husband most of the time at the lodge, we could choose more how the day would be. The day before we had talked to our guide about what would happen the next day.
We would have a wonderful breakfast and then relax in the sun or taking a safari or something like that.
If we were on a canoe trip we would eat our lunch during the trip, if we were at the lodge during lunch they would prepare a lunch when we wanted.
The time just flew by and as I mentioned before the waterhole gave us a lot of action during the daytime.
Around 6 in the afternoon you could see the beautiful sunset and the staff made a bonfire just a few meters from where we would have our dinner, typically around 7 or half past seven.
We would sit around the bonfire maybe for an hour, it was so nice and you was so relaxed. We would drink a glass of wine and have some chips. The guide was also there and we talked about the day, and made plans for the next day or days.
Since we got up pretty early we were pretty beat after the 3 course dinner, and after some more chatting around the bonfire we went to bed - looking at the stars from our bed and hearing hippos and elephants around.
Zambia and the Lower Zambezi is truly the real Africa!
Other Activities
We went to Livingstone after Lower Zambezi. Here we took the rhino walk, elephant back safari and lion encounter. Of course we saw the
Victoria Falls
(reviews)
.
Lusaka we also visited during our stay in Zambia, but the highlight of our trip was our stay at Kayila lodge and the activities we did in Livingstone area.
Tips and Advice
The most useful items in my luggage were sneakers and good socks.
If you want to experience the real Africa and the wild Africa, you should come to Zambia and Lower Zambezi. If you want beautiful surroundings, a lot of game viewing, beautiful chalets, great food, friendly staff and great guides you must visit Kayila Lodge. You will not regret it!
More Lower Zambezi & Kafue Safari Reviews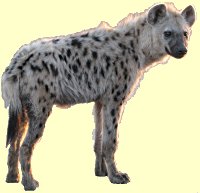 Join in and write your own page! It's easy to do. How? Simply click here to return to Zambia Safaris.