Norman Carr Review
by Helen Jackson
(UK)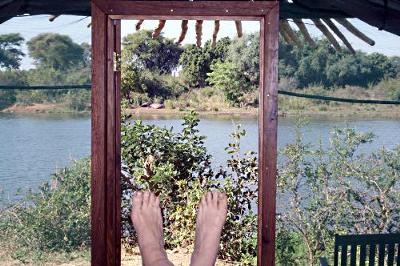 View from the tent at Chongwe
Wildlife spotting was great but for me the highlight of my Norman Carr safari was the whole experience and I enjoyed the walks and the time spent on the river in a boat or canoe as well as the fishing. Canoeing through crocodile infested waters is just as exciting as game viewing.
Safari Operator Performance
The Norman Carr guides were all Zambian, very experienced and had been with the company for many years.
We had our own tailor-made itinerary and stayed at three Norman Carr lodges/bush camps. We kept meeting people who were visiting the same camps but in a different order or who were staying a different number of nights.
On games drives there were generally no more than four people along during the day and six in the evening. All vehicles in both parks were open topped vehicles.
Accommodation
Kapani Lodge for two nights, Kakuli Bushcamp for three nights and Mchenja Bushcamp for two nights, all in the South Luangwa National Park. Chongwe River Camp for five nights at the Lower Zambezi National Park.
Apart from Kapani Lodge, all were luxury tents often with thatched roofs with only a small number of tents (
between five and seven
).
Mchenja was the most luxurious with a bath tub in the tent and drapes from the ceiling - it was more like sleeping in a marquee than a tent.
All the camps were situated on the river and so the views were fantastic. A pod of hippos were resident on the opposite bank at Chongwe.
Food
Breakfast consisted of fruit, toast, cereals, juice and coffee and was served around 5.30am. Sometimes local porridge was available.
Morning coffee, often brewed on a camp fire, was served around 9.15am with homemade biscuits.
Brunch was served in the Norman Carr camps at 11.30am and consisted of a main dish (
e.g. lasagne
) and a vegetarian main dish (
e.g. vegetable quiche
) with a wide range of salads (
with different colours, textures and tastes
).
Homemade bread was always available (
on one occasion, shaped like a hippo
) and good selection of relishes.
At Chongwe, lunch was similar, but was served a little later at 12.30pm or 1pm.
For afternoon tea at 3.30pm there was always a cake, tea, homemade lemonade.
Sundowners were served al fresco (
wine, gin, beer etc
) with two or three savoury nibbles e.g. sausage rolls, crisps and a dip.
Nibbles were served with pre dinner drinks e.g. filo parcels, mini welsh rarebit.
Evening meals were of a fantastic quality and were varied with three courses e.g. soup or pâté, a main meal with meat and vegetables and a desert.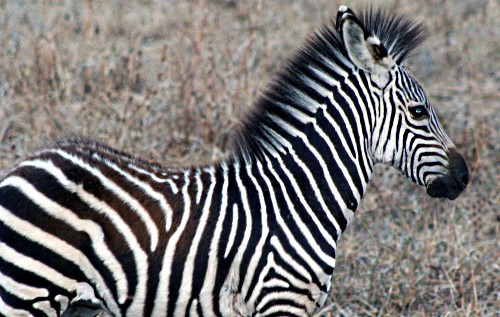 Typical Day and Wildlife Seen
We saw everything and so I won't elaborate more than to say we saw: elephants, lion kills, leopard (
by day and night
), hyena, giraffe, zebra and lots of DLTs (
deer like things
).
Typical day:
We would wake up 5am;


breakfast 5.30am;


out at 6am on the morning activities either a walk, game drive or canoeing expedition;


mid morning coffee;


back around mid morning for brunch;


siesta in the afternoon until afternoon tea at 3.30pm;


afternoon activities at 4pm either a game drive, sunset cruise on the Zambezi, tiger fishing;


back at 6.30pm for a quick drink before a quick wash and change;


7.30pm - pre dinner drinks before dinner at 8pm;


10pm - watching the embers of the camp fire disappear over a night cap;


10.30pm - tucked up in bed with a hot water bottle
Advice and Tips
Pack
lightly and take half of what you think you will need as the camps we stayed in all had a daily laundry service - leave it before you go out and it's back by 6pm.
Take
binoculars
and a camera even if you take little else.
Make sure all your camera batteries are fully charged before you leave as the bush camps have solar power and often recharging them is difficult or slow.
My warm fleece was worn to death as it was cold in both the mornings and evenings.
More South Luangwa Safari Reviews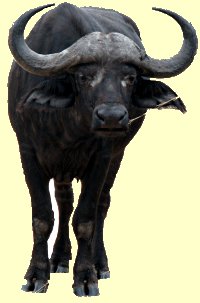 Join in and write your own page! It's easy to do. How? Simply click here to return to Safari Review.