Jackalberry Safaris Review
by Rob en Inge
(The Netherlands)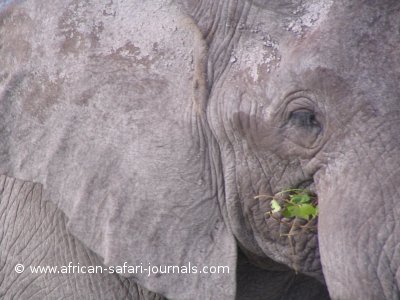 Sitting in the open game drive cruising trough the park was really beautiful. Issac Banda, the safari guide, really knew what he was doing. He seemed to know everything there is to know about the bush and the wildlife.
Safari Operator Performance
After a three month trip trough the southern part of Africa, my girlfriend an I decided we had to have a good ending of our trip. We decided on doing a 'guided' safari instead of doing it on our own again.
For us this meant we had to find a good (and fairly cheap) safari operator out of the many safari operators that you can find 'doing' South Luangwa.
We found Jackalberry Safaris which proved to be a very good choice.
The owner (tour leader) Gavin is a somewhat odd man in a good and friendly way. He has chosen to live in the bush permanent with his crew and to us it seemed he will never leave. When he picked us up at Dean's hillview lodge in Chipata we immediatly clicked.
After the two hour trip to South Luangwa NP over dusty roads with an occasional dent in it, we arrived at the park. According to Gavin he was home again.
Accommodation
And what a place to live! The tentcamp wich is provided by Jackalberry is situated along the shore of the Luangwa river.
You see hippo's relaxing in the river, vervet monkeys (not to mistake with baboons) running around and looking for a quick snack and lots of birdlife.
The Safari
We took the full safari experience by doing the 5-day safari. It were really five days we will never forget.
The crew where all very friendly and professional. We've had some great laughs but there was also plenty of time for a serious talk.
We were pretty lucky being the only two guests that five days, so we got a truly one-on-one treatment.
Food
The food was really good and with great variety.
The chef, Godfrey Daka, good cook like a true chef. If you keep in mind that he had to cook in the bush with minimal luxury it was even more amazing what he served every time.
Wildlife
We've seen too much to mention it all but to give an idea here are some of our favorites: Two leopards (one in a tree and one walked in front of us over the road), lots of hippo's, zebras, elephants, puku's and monkeys.
Rating
For us it was a really good experience and we like to recommend Jackalberry Safaris to everyone who loves the true wildlife that Africa has to offer.
Because of the fact Jackalberry remains a small safari operator you get all the attention you deserve as a guest.
If we had to grade Jackalberry it would be a well deserved 9. The only reason they did not get a 10 is because we think there's always room for improvement. Keep up the good work!!
More South Luangwa Safari Reviews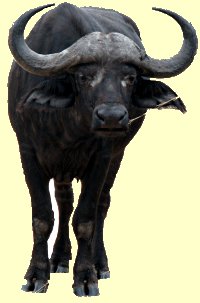 Join in and write your own page! It's easy to do. How? Simply click here to return to Zambia Safaris.