Self Guided Garden Route Road Trip
by Michael Kruger
(Canada)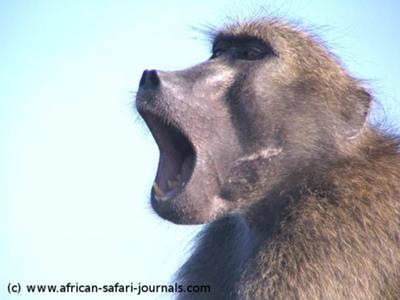 Our Garden Route holiday was very rewarding and satisfying. Self guiding was easier after reading your e-books. My only regret is that we did not have enough time to go more to the east to see more parks, next time.
Self Guiding
I began searching advice for safari photography, ended up learning about self drives through parks, which I love to do in my own country.
I like to experience a nice "Safari" lodge, during our self driving, which is what I do at home.
We self guide, camping, then once in 4 or 5 days, we stay in hotel with pool or so, the kids love it.
We used 1st Car Rental, advice from African Safari Journals. A small Chev was good for all our needs.
Accommodation
We used 2 hotels, in Wilderness, Bed n Breakfast in Broadlands. Links Inn at Port Alfred.
Would have preferred to stay at City lodge George, as we traversed the Garden Route. They are cleaner, and their price is less.
Now that I've stayed in an old family farm BnB, I don't prefer to stay there again. I feel a bit uncomfortable in a place I know has been in the family for more than 4 generations, not knowing how the family will feel in "their" home....
However, at the Broadlands, we did enjoy an impromptu tour of the citrus processing facility. Very interesting by an engaging host.
Food
We did self catering, and used restaurants while travelling during the day.
Wildlife
We saw elephants, warthogs, bucks, ostrich, (cheetahs & lion cubs, lemur and caracal @ Daniell cheetah breeding project), baboons.
The gate staff were very friendly and knowledgeable.
More reviews for Addo Elephant National Park...
Typical Day
Drive through the park, stopping for picnic lunch (fenced area) more driving and stopping for pictures.
The weather was cool in the mornings and nice during the day, great for driving the wonderful Garden route.
Tips and Advice
We booked in the off peak season and it was no problem to find accommodation. However, I'm sure it's wise to book ahead in peak season.
Remove everything from your car at night, and keep windows wound up, for your safety from animals - baboon, big cats etc.
Don't make too tight a schedule - allow time for side trips. It will add greatly to your enjoyment.
The most useful item in my luggage was my camera.
More Addo Safari Reviews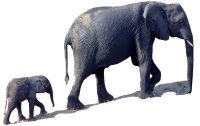 Join in and write your own page! It's easy to do. How? Simply click here to return to South Africa Safari.