Add Your Own Review
Share your own safari experience to help others still planning to go on a rewarding trip like this.

Access2Tanzania Reviews
Click below to see contributions from travelers who have been on an Access2Tanzania safari in the past...

Cheetah Hunt Witnessed
We watched a mother cheetah hunt and bring down a Thompson's gazelle in the Ndutu area of Serengeti and then feed with her 3 cubs while vultures and buzzards …
Unoto Retreat Review
We visited a Masai village when we were at the Unoto Retreat. It was one of the highlights of the trip. The people were so gracious and so excited to show …
Access2Tanzania Review
This was a dream come true for me. I had a strong desire to go to Africa and see wildlife in their own habitat since I was a child. I'm 60 now. It is hard …
Facebook Reviews


&nbspJudy Connick&nbsp&nbspA Perfect Trip
Our trip to Africa was in May and far exceeded our expectations. In fact I was a little worried that I might have...


Amy BatissLions Roaring In The Night
My first safari was with Access2Tanzania in February of this year. We started in Tarangire, then Lake Manyara...
---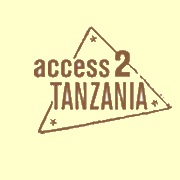 A husband and wife team, Brian and Karen Singer joined forces in 2004 to form the company. They deal with pre-travel planning and Michael manages the on-the-ground logistics.
They make use of 4x4 Toyota Landcruisers fully equipped with roof opening, air conditioning, 2 way radio and mini fridge. Their dedication and expertise is reflected in the sheer volume of positive feedback provided by virtually everyone who traveles with them.
Memberships: