Self-guided Etosha
by Sanjay Gupta
(India)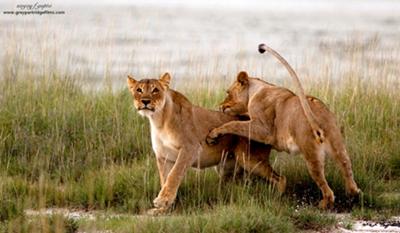 There were 5 cars at the start. The lions were sleeping. The cars left then the lions started playing. The light turned golden. It was super. We were the ONLY one around. We could position our car for the best photos.
Self-guiding
Self drive. Self book. Self navigate. Super!
NWR staff - everything was satisfactory except for the check in process which takes more time than it should. I did interact with the guides at Etosha and they were NOT very good.
Used Nissan double cab. It is better to have a high car as we found 3 stuck cars in the slush.
Almost everything went great with the rental company www.carhirenamibia.com except for on return their fuel gauge had a malfunction. It showed half full but the tank was empty.
We lost nearly 4 hours due to this, but such things can happen to any car and the rental staff did their best to help in every possible manner.
I would use them again without hesitation.
Accommodation
Rivendell lodge in Windhoek. They are a small but comfortable guest house. Only one room has aircon.
At Etosha: Okaukuejo. Namutoni. Onkoshi. Okaukuejo.
Okaukuejo has the famous waterhole and most busy.
Namutoni is more private and my favorite.
Onkoshi is exquisite and expensive.
Halali is to be avoided totally. I was supposed to stay there but decided not to after going there as it was like a circus.
At Etosha, if one wants to stay inside the park there is no choice but to stay at NWR (Namibia Wildlife Resorts). The rooms are fine but the campsites are bit too much of a community experience without any privacy.
Everything is clean with power supply etc but to me 'camping' means something to be done by the riverside with no people around. Unfortunately such camping is becoming impossible in most of parts of the world except India.
Food
Always ate at the camp restaurants and found the food very nice.
Breakfast was good hot spread at NWR. Lunch was light snacks we carried with us. Dinner was a nice meal at the restaurant.
Okaukuejo has buffet, Namutoni was à la carte.
Wildlife
Elephants. Lions. Zebras. LOTS of giraffe. Large herds of impala and springboks. One rhino. Lots of birds.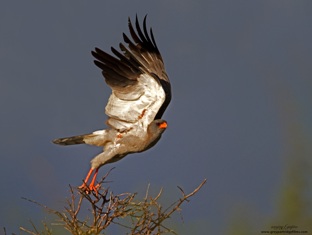 Self night drives are not allowed in Etosha. The guided ones are expensive.
Not really happy with the wildlife sightings. The waterholes were empty as there was water everywhere. The elephants had migrated north. The grass was high, the trees too thick with leaves and were like a wall on the roadside.
I do NOT think I would have seen more on a guided Safari.
Etosha does not compare to Serengeti with the numbers of animal seen or with the frequency of sightings. Nor does it have the big five. It is however unique in landscape.
I would visit it again for sure but in dry, cold season.
Typical Day
5:30am wake up.
Out for self drive by 7 after breakfast.
Drive all day long.
By 3 pm start planning where to shoot sunset.
Back by 7:30.
Gates shut at 7 but they do not mind half hour delay (how could I return without shooting sunset??).
Dinner.
Other Activities
We did visit a village but it was not real Africa. One regret about the trip is that we did not schedule a visit to a real African village.
Photography
The e-book opened my eyes to self drive safari. Earlier it was always guided which was not only expensive but not custom to my needs. Also, like in life, it is good to sometimes get lost while on a safari to discover new things.
I am bit more serious about my wildlife photography than the average person and prefer 600 on a 1.6 crop camera like the 7D and 300 on full frame camera. I know you recommend the 500 but I prefer 600 as it is generally not allowed to off road and then the 800 (600 on 1.6) becomes very helpful. And I think the 7D is a great wildlife camera.
I very much prefer to carry my macbook with me and transfer the pictures form camera every evening. I get to see things that I am doing wrong and fix them. Many times I find a picture nice on the LCD but on the big screen I see things that are wrong and I correct them next day.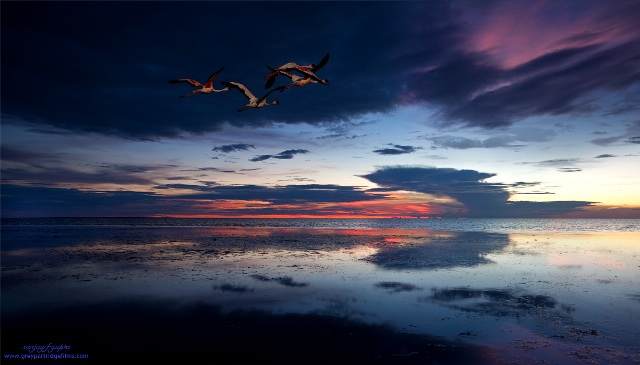 Tips and Advice
Avoid Etosha during rains. The rain spoilt sightings but the sunsets were spectacular. I do not rate the trip a 10 because of rain but a safari is not just about sightings. Clouds made it super romantic and beautiful.
The weather (hot and humid with constant rain) is not what I had expected but I believe this year rain carried on longer than expected.
One IMPORTANT lesson: The car rental company blocked a large chunk from my credit card against 'excess' which made my cards worthless for the trip. I was lucky to carry cash or else I would not have been able to complete the safari.
The drive from Windhoek to Etosha will take 6 hours so it is not a great idea to drive there directly after a long international flight.
Joe's beer bar at Windhoek is super.
There are several roads to different gates to Etosha and it is important to be attentive.
Carry passports, camera papers, licence with you as there are several random checkpoints. And do not speed as they check before each village on the way.
Coffee etc is provided in the room.
My laptop was very useful. I find it absolutely necessary to quickly review photos before dinner.
It is always cheaper to find local cabs for airport transfers rather than the car rental people.
More Namibia Safari Reviews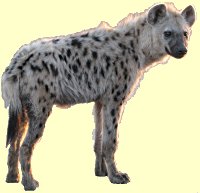 Join in and write your own page! It's easy to do. How? Simply click here to return to Africa Tour Operators Reviews.