Matetsi Water Lodge Review
by Mary Ford
(USA)
During a morning drive we saw a herd of buffalo tucked closely together so our amazing guide drove up closer and we spotted what we thought was a hyena sitting several meters away but after we took a few photos and looked closer, we saw that it was a lioness stalking the herd. It was so exciting for us to see!
Safari Operator Performance
We used andBEYOND - found them by accident searching on the web.
The service was impeccable; the people were so warm and friendly and took the time to remember details such as celebrating an American holiday: Father's Day.
We were very anxious setting out but the entire experience surpassed our expectations by orders of magnitude. Everything was well beyond what we had imagined and our hosts were nothing short of spectacular.
Accommodation
andBEYOND's Matetsi Water Lodge, Zimbabwe. It was located on the banks of the Zambezi River in Zimbabwe. It was tranquil, beautiful, very clean and safe.
In S.A. we stayed in the Moholoholo Forest Camp in Hoedspruit – it was very nice and close to the rehab centre but lacked an element of luxury that Matetsi had.
The night sounds of lions, bushbabies etc. were much louder in Moholoholo which was exciting.
Food
The food was awesome.
At Matetsi we had a full breakfast: fresh fruit, toast, eggs, breakfast meat, muffins, cheese and juice.
Lunch was salads, fresh vegetables, cheese, dips, ribs or some type of meat, and sweets.
Dinner was 3-courses including bread, appetizer/soup, choice of main course – usually fish or meat and dessert and coffee – and wine!
We also had a pre-morning safari tea and biscuits and a snack on the flay during the safari whether morning or evening.
Wildlife
We saw elephants, hyena, jackal, buffalo, warthog, wildebeest, zebra, baboon, impala, owl, vultures, many varieties of birds, lions, hippopotamus, rhinoceros, cheetah, leopard, wild dogs, python, guinea fowl, giraffe, bush buck, kudu.
The encounter with the buffalo herd and lioness was our spotting highlight.
Typical Day
Up at 6:00 am to a knock on the door; dress and run down to camp to have hot coffee/tea and a biscuit.
Off to safari; mid morning tea and biscuit on the flay as the sun climbed into the sky, driving and viewing for several hours then back to camp.
Amazing breakfast on the shore of the Zambezi River while we watched the hippos bask in the sun, occasionally dipping in the river to cool off then back onto the beach.
Then back to the room to freshen up and off to whatever activity we had planned for the day.
Return to camp around 4 and have a quick snack then off to evening safari.
Upon return from evening safari which included highlights of the constellations that were so vivid we were beyond amazed, we had a fireside formal dinner awaiting us on the banks of the river.
Other Activities
Moholoholo
was a very exciting part of the holiday. When we were at the rehab center it was 100% "hands on" which is why we took the trip in the first place. Erica is a veterinary student and it was great experience for her - the side trip to Zimbabwe and Vic Falls was an extra that we decided later since we were in South Africa we should not miss it - it was the best decision of our lives.
We went to
Victoria Falls
, zip lined over the gorge of the falls (the single most terrifying moment of my life – but I am glad I did it).
Went to a dam in Hoedspruit, walked with lions, rode elephants, visited the town of Victoria Falls and watched a buffalo carcass get devoured after it was killed.
I think the highlight – other than the wildlife – was Victoria Falls. We have seen Niagara Falls but in comparison, Victoria was far and away more daunting and spectacular.
Tips and Advice
Pay close attention when packing to the weather advice that you are given. We never dreamed that even in winter Africa would be cold – we packed some warm clothing but mostly expected it to be hot.
We wore long pants and several layers of clothing every day and even used socks as mittens on the early and late safaris as it was cold.
Safari clothing tips »
Remember your flashlight and backpack - they came in very handy.
We have not a single disappointment or regret - it was magical from beginning to end.
Mary's Safari Details:

Rating: 100000000000000000000/10

Safari company used: &Beyond (make an enquiry)

Parks visited: Zimbabwe - Matetsi Private Game Reserve, Victoria Falls; South Africa - Moholoholo Rehab Centre

Date of safari: 17 June - 1 July

More reviews for &Beyond »

More Zimbabwe Safari Reviews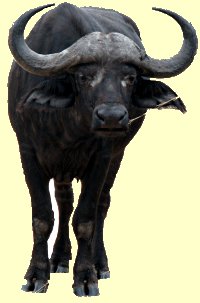 Join in and write your own page! It's easy to do. How? Simply click here to return to Africa Tour Operators Reviews.