Overland from Cape Town to Victoria Falls
by Ron and Libby
(Wynyard, Canada)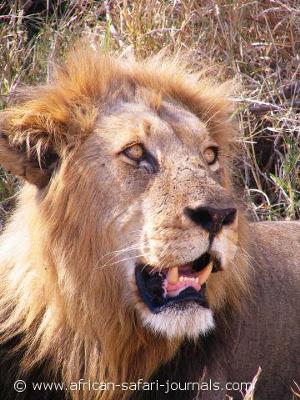 Highlights of the trip were the Namib Desert and sand dunes, visits to native villages, Etosha National Park, the Okavango Delta, Chobe Park River Cruise, and Victoria Falls. Camping in some very interesting camp sites.
Safari Operator Performance
My wife and I went on a three week overland camping tour with Nomad Adventure Tours booked through Escape 4 Africa.
We received all that we expected. Nomad Tours is a very professional company.
The equipment supplied was good and worked well except for the truck which had a recurring fuel problem for the first week, but did not really affect the trip very much.
We had a very good driver/guide (Shadwell? Shaddie?) who did his job well, and a very good cook (Katie) who fed us well with generally lots of good food.
A well-planned trip with lots of activities to keep us busy from early morning till after dark almost every day.
We would rate the trip at a 9. The company took a great deal of effort to make the trip interesting and full of adventure.
Accommodation
We went overland by passenger truck from Cape Town, South Africa, through Namibia and Botswana to Victoria Falls in Zimbabwe.
It was a camping trip and the campgrounds were varied and interesting from those with all amenities to bush camps with no power or bath water.
Bush camping in the wilds of Africa is an experience not to be missed.
Wildlife
We saw wildlife off and on the whole trip.
In the Namib desert - zebra, ostrich, springbok, etc.; in
Etosha NP
- elephant, lion, zebra, rhino, hippos, giraffe, springbok, eland, oryx, impala, jackal, ostrich, wildebeest, etc, etc, etc.
In the
Okavango Delta
- elephant, giraffe, steenbok, topi, warthog, zebra, etc, etc.; and in
Chobe NP
- elephant, baboon, buffalo, giraffe, hippo, jackal, kudu, mongoose, etc.
Highlights of the trip were:
1) climbing the sand dunes at sunrise,
2) time in a Himba village,
3) Etosha NP and
4) a herd of elephants coming down to the river at sunset to drink.
Disappointments
The only real complaint was that there is no storage for luggage except inside the passenger compartment of the truck. If we had had a full passenger list of 22 rather than the 18 of us, it would have been unbearably crowded for those long drives.
Tips and Advice
Have a sense of adventure and accept things as they come. Roughing it can be fun and a great experience.
Over all we had a very great experience.
Ron and Libby's Safari Details:

Rating: 9/10

Safari company used: Nomad Adventure Tours booked through Escape 4 Africa (make an enquiry)

Areas visited: Cape Town, South Africa, through Namibia and Botswana to Victoria Falls in Zimbabwe

Date of safari: 21 days from 2-21 June


More Namibia Safari Reviews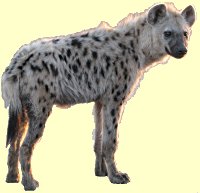 Join in and write your own page! It's easy to do. How? Simply click here to return to Safari Review.