Uganda National Parks Holiday
by Sabine Rummel
(Germany)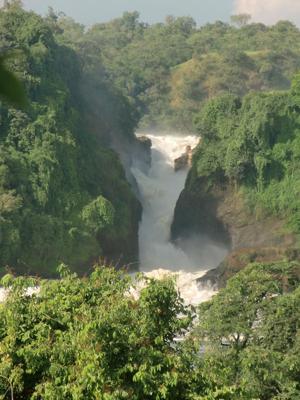 As it was my second time to Uganda, I knew what to expect and everything worked out well for me. Apart from the wildlife, the best part was hiking at Rwenzori Mountain - wonderful landscape, great experience!
Safari Operator Performance
I travelled Uganda with African Jungles Safaris - got to know it from friends.
They were great: did a special itinerary to meet my requirements.
Their service was great - soft drinks & bananas included : ) .
The guide was great, helpful and nice - always had time when I needed something and always tried to help with everything (also after arriving at the hotel; e.g. going to a shop to get a special music CD, buying an Ugandan phone card…)
Accommodation and Food
JBK Hotel in Kampala - staff extremely nice and friendly, good food at the restaurant and very nice staff (only sitting on the balcony is quite loud : )), rooms clean and it even had a refrigerator. But rooms unfortunately do not have a window, so it is very hot and sticky inside; great location when you want to walk around in the centre.
Margherita Hotel in Kasese - very friendly, good restaurant, convenient, clean rooms.
Rwenzori View in Fort Portal - excellent food in the evening, beautiful terrace and garden, clean and convenient rooms.
Sambya Lodge at Murchison Falls - unfortunately no choices for dinner, breakfast and food ok, rooms ok; location excellent; staff a little strange, but friendly.
Wildlife
Lions, hippos, elephants, snake (green mamba), warthog, different kinds of monkeys, buffalos, lots of different butterflies, kobs…
The highlight was to see a lioness with her two babies only a few meters away.
Typical Day
Breakfast was very early; picked up by the guide (at around 7 or 8); driving to the next destination or doing a game drive, sometimes hiking, lunch in between, back to the hotel; walking through town or relaxing; dinner.
Other Activities
I did hiking at Rwenzori mountain; visited the markets of Kampala, Fort Portal and Jinja; and enjoyed a cultural evening in Kampala.
Tips and Advice
Be sure that you are physically fit when hiking the Rwenzori.
Try traditional food and do not stick to what you know from home (only then you get to know the country completely, I think!).
Make sure that the boda boda drivers do not charge you 10 times more than they charge Ugandan people (ask first) and only go with them when you know the way (at least roughly; otherwise they will go around and around for quite a while to be able to charge more money).
The most useful items I packed were my torch; camera with a good, longtime accu adapter to be able to charge the camera…
Safari packing list...
Sabine's Safari Details:

Rating: 10/10

Safari company used: African Jungles Safaris (make an enquiry)

Parks visited: Rwenzori Mountains, Semuliki and Murchison Falls National Parks in Uganda

Date of safari:
10 July for 9 days

More reviews for this operator»

More Uganda Safari Reviews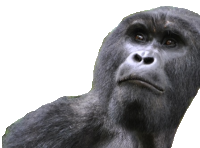 Join in and write your own page! It's easy to do. How? Simply click here to return to Africa Tour Operators Reviews.