Variety Safari
by Eirik Iversen
(Norway)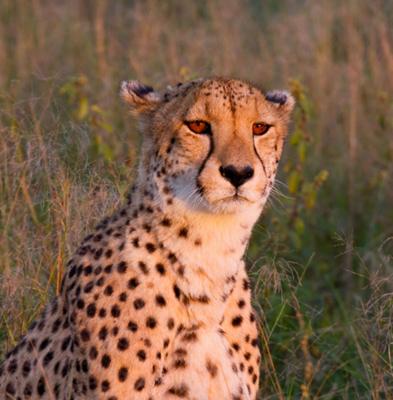 Cheetah
It was really nice being in different parks and several different camps each place. That way you get different guides and experiences giving you more bang for your buck.
Safari Operator Performance
We used Wild Wings Safaris in South Africa - found them on the internet. They did excellent.
Dianne helped us with everything. We supplied her with our budget and wishes, and through a series of e-mails we agreed on an itenary.
She booked the lodges and hotels, all transfers by car and all flights. We were taken care of in a perfect way on our entire stay in Africa.
Would recommend Wild Wings to anyone going to southern part of Africa.
Accommodation
Johannesburg - SA
Impangele Guest House. This is the place we stayed in for our two stop-overs in Johannesburg. It's a B&B and a really nice and personal place to stay.
The owner - Walter, is a really nice guy and does an excellent job. He picked us up at the airport, and dropped us off again when leaving - both times.
Victoria Falls - Zimbabwe
The Kingdom Hotel. Really nice hotel with nice clean rooms. Friendly staff and good food. Almost deserted though, most people seeing the falls live in Livingstone - Zambia.
Chobe (Kasane) - Botswana
Chobe Marina Lodge. Lovely safari lodge, situated in Kasane outside
Chobe National Park
. Situated at the Chobe River. Excellent lodge and rooms. Good food.
Two types of game drives supplied:
River cruise: 3 hr cruise on the river into the national park. You get to see Hippos, Crocodiles, Elephants, Buffaloes, Impala, birds and other kind of animals coming to the river to drink.
Game Drive by car: 3-4 hr drive into the national park through the Sedudu entrance. Really nice game drives here, with lots of animals. Huge herds of elephants, especially on the afternoon drives. Lots of Giraffe.
Our guide Mbala did an excellent job. Full of knowledge and a really nice guy.
Kruger park - South Africa
Otters Den: Really nice and cosy place on a small island in the middle of a river
(near Kruger - Ed)
. Crocs and Hippos live in the river and may come ashore on the island. Really nice rooms and excellent food and service from the owners.
Africa on Foot: Safari Lodge in Klaserie game reserve bordering Kruger National Park. Excellent little lodge consisting of a communal building in the middle and a series small huts in a circle around this. No electricity, except a generator a few hours each evening. Really quiet and serene place, so you really get a feeling of the nature. You hear all the animals during the night and the starry skies are really bright.
Lovely nice clean huts and excellent staff and food. Excellent guides - Jan and Daniel - nice guys and lots of knowledge. This lodge offer bush walks with two rangers in addition to the usual game drives. Excellent experience where you focus more on the smaller things in the bush.
Arathusa Safari Lodge: Safari Lodge in
Sabi Sands game reserve
bordering Kruger National Park. A lovely camp with friendly staff and excellent food. Excellent big huts with a nice luxury feel. Loved it! Our guide and tracker were Andre and Chris. Really nice guys with lots of knowledge.
Elephant Plains Game Lodge: Sabi Sands game reserve. Really nice camp with huge deluxe huts overlooking the plains. Could see big herds of Elephants from our room in the afternoon. Our guide Stephen was a really nice guy and with lots of knowledge.
Cape Town - South Africa
Cape Milner Hotel. Nice hotel with nice rooms and friendly staff.
Food
Breakfast: most places had a breakfast buffed including some hot dishes (egg, bacon, sausages, beans...)
Lunch: Buffet with hot and cold dishes.
Dinner: Ranging from ok buffets to 3-course meals under the stars (Arathusa). But in general good food presented in a nice way.
All in all, happy with the food in all the lodges. The food obviously gets better the more expensive the lodge is.
Wildlife
The big 5: Elephant, Buffalo, Rhino, Lion, Leopard. Several sightings of each of them, including Leopard.
Cheetahs (Sabi Sands), four sightings.
Hyena in both Botswana and Sabi Sands. In Sabi we saw a hyena with two small pups - less than two months old.
Lots of birds, including eagles of different kinds. Giant Eagle Owl. Impala, Sable Antelope, Kudu, Waterbuck. Warthog. Marabou stork. Zebra, Giraffe and jackal. African Wild Cat, and the list goes on and on :). Too many to mention, but I think we saw pretty much all of them.
Hard to say what was the highlight, but the hyena-pups and the Cheetahs were excellent. The same was the Leopard relaxing in the dead tree in Chobe!
Typical Day
Wake up at 5:30. Tea and biscuits.
Game drive from 6 - 9:30, then breakfast.
Relax-time until lunch at 2pm.
Afternoon game drive at 3pm until 6:30.
Dinner at 7.
Other Activities
Victoria Falls for a few days.
Cape Town for 4 days, including the wine areas surrounding. Also visited Cape of Good Hope and the penguins at the
Boulders
.
Photography
I read the free
wildlife photography e-book
before leaving for Africa.
I consider myself a fairly experienced photographer, so I knew most of it from before. But it's a really nice summary of what you need to know when going on a safari.
I had the camera bodies and lenses I wanted to bring on the trip already, so for me it was more of a confirmation on my choices of gear.
Tips and Advice
Get one company located in Africa to plan the whole trip for you and get a complete package. Less worries that way.
My most useful items were my 2 camera bodies and lenses. And my macbook to transfer and backup pictures on. Remember an external harddrive as well, and keep it in another place than your laptop.
It was the best holiday I ever had. It was really fun and educational, and I am sure we will go again. We took about 5500 pictures.
Eirik's Safari Details:

Rating: 10/10

Safari company used: Wild Wings Safaris (make a direct enquiry)

Parks visited: Vic Falls in Zimbabwe, Chobe in Botswana, Kruger National Park and Cape Town in South Africa

Date of safari: 5 May for 19 days

More reviews for Wild Wings »

More Zimbabwe Safari Reviews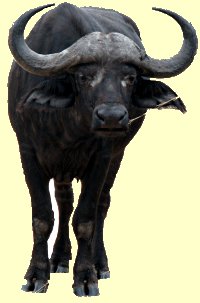 Join in and write your own page! It's easy to do. How? Simply click here to return to Wild Wings Safaris.