African Sands Review
by Maryanne Jacobs
(London, UK)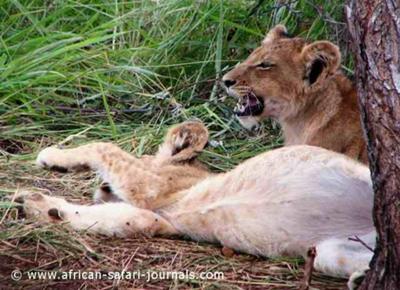 We recently went on an Africa holiday with African Sands. We found them on the internet and were a little nervous about booking a holiday with a company that we had not used before.
Safari Operator Performance
After speaking to Simone Truter, she allayed all our fears and we did indeed have a wonderful time! So much so that I really didn't want to leave!
The trip was a treat for our anniversary and was expensive, but only because we stayed in top quality hotels. The price to me was well worth it. Having done a lot of research before we finally did book this tour, African Sands prices were every competitive.
They were very professional, responded quickly to all our needs, answered all our questions (of which we had quite a few being our first trip to South Africa, but they were very patient with us), and offered us great advice.
I have recommended them to all my friends and family and have no trouble recommending them to you too.
The Trip
We went to South Africa for 15 days and went on one of the tours offered by African Sands.
We visited Sun City for 2 nights, Dullstroom for 2 nights, a private game reserve in the Kruger National park for 3 nights (where the game viewing was out of this world), 4 nights in Cape Town, 1 night in the Winelands staying in Paarl and ended with 3 nights in Knysna.
This trip allowed us to see a huge amount of South Africa but didn't make us feel rushed at all.
All the hotels and game lodges recommended were beautiful and made us feel truly welcome.
We had our own guide for the trip, which was extra special as Roddy was excellent. He made the trip come that much more alive with his extensive knowledge.
Our Highlights
Everything!
But the safari at Lion Sands Private Game Reserve in the
Sabi Sands
was out of this world. We saw all the Big Five and 3 of the Little Five. We even saw 4 of the Big Five Trees!
Our ranger and tracker were excellent and really had a warm enthusiasm about them that made it all the more special.
We saw a lion pride on a kill, which we tracked through the bush. It was incredible! I could not believe that I would ever see something like that – truly breath taking!
Food
We really enjoyed all the meals we had throughout our trip. There is not one that we could complain about.
Our favourites were the bush dinner under the stars at Lion Sands – which was probably one of the most romantic nights of my life.
And then the fun vibe of Mamma Africa in Cape Town, not to mention the unique ethnicity of the food served. It had a really happy atmosphere and was a fun night out.
More South Africa Safari Reviews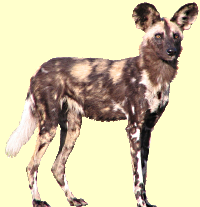 Join in and write your own page! It's easy to do. How? Simply click here to return to South Africa Safari.