Shamwari Safari Review
by Laura K
(England)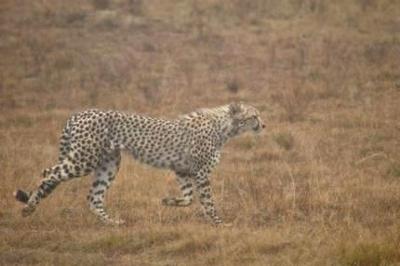 We saw loads of wildlife! Black rhinos, giraffe, elephant, springbok, impala, hippos, lions, zebras, baboons, big spiders, warthogs, ostrich, wildebeest and buffalo. The highlight was witnessing 3 cheetahs (mother and two young ones) hunting. And a few praying mantis (they're like aliens!)
Safari Operator Performance
We booked directly with Shamwari via the internet.
Shamwari's own guides arranged the safari drives. They were very good - had different guides on different days and all very knowledgeable.
The food was great and the staff all friendly.
Accommodation
We stayed at Bayethe Lodge, Shamwari Game Reserve - it was good. Sleeping in tents was a novelty!
Amazing to see animals come really close to your tent.
We went to Shamwari for a family wedding, so there was a large group of us but it all went smoothly and the staff were very accommodating (our group were the only guests).
Food
Breakfast was full African breakfast, and lunch and dinners were chosen by the bride and groom and included some African meals (e.g. ostrich steaks) and some more familiar foods (e.g. salmon and apple crumble), all prepared beautifully considering the size of the group (25 people).
Freshly made bread was nice and there was a wide variety of foods available considering the location.
Typical Day
Well, slightly different due to the wedding, but wake up call at 5:30, drive out at 6am, back for breakfast around 8:30, spa time, lunch, drinks, wedding ceremony, evening game drive, supper, dancing, bed around 1 am ready to get up 5.30am again in the morning!
Unfortunately the weather on the wedding day was cold and rainy. Apart from that, the only thing I'd change would be to stay for longer.
Other Activities
Our South African trip started on the 20th. Before arriving at Shamwari we flew to Cape Town, hiked up Table Mountain, saw penguins on the beach at Simons Town, visited Cape Point, drove on to Hermanus, went on a whale-watching boat trip (saw about 20 southern right whales), drove on to Wilderness for the night, then to Tsitsikamma for a 'zipline canopy tour' (fantastic!) then drove onto Jeffreys Bay where we went surfing.
We went horse-riding on the beach. Amazing! The beach was empty! We had never been horse-riding before so we were a bit stiff for a couple of days afterwards! We also saw about 30 dolphins riding the waves really near the shoreline.
It was an amazing holiday, we saw and did so many things that we'd never done before and that you can't do in the UK.
Photography
The bean bag tip from the Better Safari Photography e-book was very useful, especially as the camera needs to be held steadily when there is low light (i.e. the times when the animals are most active, at dawn and dusk).
Also, it helped in deciding which kind of lens to hire.
Very thorough - it seemed to cover all bases. I also passed it on to someone who had just been given a DSLR for the trip, and they also found it easy to understand.
Tips and Advice
Don't buy your RAND at the airport.
Hire a really good camera lens if you can (it was so worth it!)
Take LOTS of warm
clothes
for your Safari - it does get REALLY cold in the evenings and especially if it's raining (yes, you get absolutely soaked in an open land rover (even ones with covers/ponchos)).
My camera lens and ski jacket were the most useful items in my luggage.
South Africa is such a beautiful country, really vast! If you're driving a long way (like we did) it's worth working out how long it will take you and aiming to reach your destination before it gets dark.
Also, be aware that there can be many many kilometres between petrol stations!

Laura's Safari Details:

Rating: 9/10

Parks visited: Shamwari Private Game Reserve (make an enquiry)

Date of safari: 26-28 September

More South Africa Safari Reviews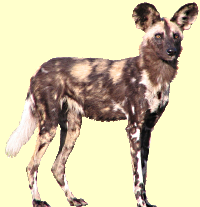 Join in and write your own page! It's easy to do. How? Simply click here to return to South Africa Safari.