Bush Ways Safaris Review
by Mark Fisher
(UK)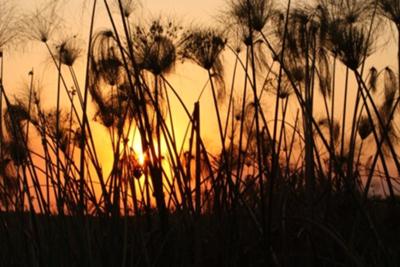 Okavango Delta, Botswana
Our safari guide was superb, the food provided by our cook was brilliant, and I enjoyed the experience of sleeping in the bush a lot! I found the whole experience fantastic and well supported.

Operator Performance
I used the internet and booked my safari with World Expeditions and the ground operator was Bush Ways Safaris.
The only disappointment was being asked to sign a waiver agreement once in transit by Bush Ways which I refused to do with amendment.
Lost luggage - the airport staff were useless. Bush Ways staff sorted it out and were brilliant.
Accommodation and Food
I stayed mostly in bush camps which were generally better than the camping sites.
The site at Tsodilo Hills was poor.
Our cook managed to provide substantial well prepared food on every occasion.
Breakfast - cereal, bread and jam tea/coffee
Lunch - salad
Dinner - cooked meal, separate vegetarian meal always available.
Wildlife
I saw lions leopard (highlight), cheetah (highlight), African wild dogs (highlight), buffalo, hippo, elephant, kudu, sable antelope, tsessebe, waterbuck, reedbuck, crocodile, monitor lizard, chameleon, giraffe, jackal, hyena, baboon, vervet monkeys, many birds (eagle owl, marshal eagle, fish eagle, vultures, and so forth), dik dik, banded mongooses and gnu.
The night drive was disappointing for those who had not done it before.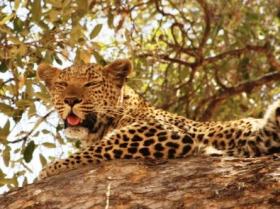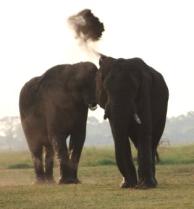 Life on a Camping Safari
We got good as a group in waking, breakfasting and breaking camp within one hour... start early and maximise the daylight.
I also did whitewater rafting - scary.
Tips and Advice
This is not a relaxing trip so be prepared to get dirty and muck in. Mind you, the change is as good as a rest.
The most useful item in my luggage was my head cloth to protect from the sun and when driving on the road as protection from the dust; and also a
hat
.
Mark's Safari Details:

Rating: 10/10

Safari company used: World Expeditions. Safari provided by Bush Ways (make an enquiry)

Parks visited: Elephant trail - Chobe, Moremi, Okavango (Botswana)

Date of safari: October 3rd for 14 days

More Moremi Safari Reviews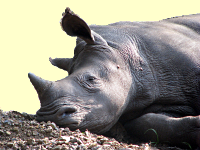 Join in and write your own page! It's easy to do. How? Simply click here to return to Botswana Safaris.