Cape Town Day Safari
by Zandria Post
(Durban, South Africa)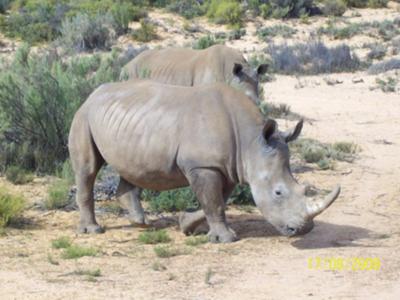 White rhinos
I went to Aquila Game Reserve near Cape Town for a day visit. I found out about them in a brochure. It was the most beautiful place and we would like to have stayed over.

It was excellent, we stopped half way for champagne and got to take beautiful pictures.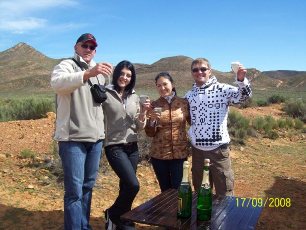 The guide was absolutely great, made us feel safe and had so much to tell us.
The food was EXCELLENT!!! On arrival we had the best Traditional breakfast and after the safari we had a 5 course lunch meal that was superb!
It was very rushy the morning we had to get up very early as we had a long trip to go from where we were, but on the way the road just made you feel the nature, between mountains that had snow on and when we saw the place it was incredible.
We really enjoyed ourselves and this was our first safari ever and we really missed out not doing this before.
We had a Russian Couple with us and they came to visit us for the Safari and they also thought it was the best!
We saw the big 5 except for the blue wildebeest.
Tips and Advice
Stay over, it's so romantic.
My jacket was really helpful as it was winter in the Cape.
Zandria's Safari Details:

Rating: 10/10

Safari company used: Aquila Game Reserve (make an enquiry)

Parks visited: Aquila game reserve in South Africa

Date of safari: 17 September for 1 day

More South Africa Safari Reviews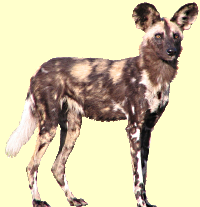 Join in and write your own page! It's easy to do. How? Simply click here to return to South Africa Safari.