Edeni Safari Review
by Heyns de Beer
(South Africa)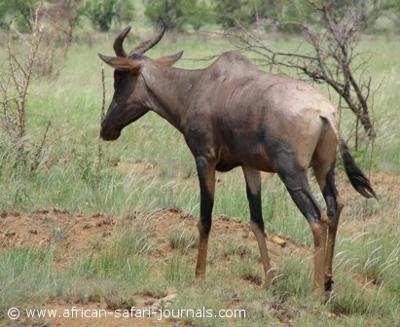 Tsessebe
One of the highlights was watching a boomslang in a tree above us when we parked for a sundowner. A beautiful green, potentially lethal, snake to watch. I almost forgot to drink my beer I was so intent on watching this creature.
Safari Operator Performance
We got to hear about Edeni through a family friend.
Dawn was our host. She was very accommodating and flexible. The atmosphere was very friendly and informal (just the way we like it).
The ranger and spotter were professional, knowledgeable and eager to please.
Accommodation and Food
We stayed at Indlovu River Lodge which is in the approximately 11000 hectare Edeni Private Game Reserve.
This is a relatively small game reserve hosting the big five and much more.
The lodge has three units accommodating up to 12 people in the largest unit. The units are very clean, well appointed and serviced daily. Each unit also has its own pool and boma area.
We generally go to reserves that have self-catering units as it gives us the freedom to plan our own time schedules. Dawn can however provide meals on request no problem.
We really enjoyed our stay and would certainly recommend Indlovu River Lodge to those who enjoy the smaller lodges and that home feeling without breaking the bank balance.
As an aside: Dawn's husband has about six vintage racing cars in his garage... it was amazing to see these pristine relics of the past in the middle of the African bush.
Wildlife
We saw the big five – that made my brother-in-law and his family very happy as they had never been to the bush before. We saw plenty of elephant and got to within two metres of a huge cow (made some people very nervous but gave us a good laugh around the fire that night).
We were fortunate to see an adult male leopard on the 2nd day walking along a riverine bank about 40 metres away. We saw kudu, nyala, zebra, waterbuck, bushbuck, impala, duiker, wildebeest, tsessebe, eland, giraffe and more.
When on these trips I always ask the ranger to spot the small five if he can (elephant shrew, rhinoceros beetle, leopard tortoise, lion ant and the buffalo weaver.) I think I will have to book a couple more days to get that one right.
Typical Day
04:30- 05:00 coffee/tea and rusks. Game drive, return about 09:00, freshen up and have breakfast.
After breakfast we either relax at camp and watch the passing game and birdlife or visit one of the nearby attractions. 16:30 -19:30 game drive.
Sit around the fire with a drink and enjoy being in the bush with family and friends (we are very fortunate in this respect when we look at the world around us).
Other Activities
Close-by is a cheetah and wild dog rehabilitation centre (world renowned), echo caves - guided tour of about 40 minutes. Blyde river canyon. Wild dogs are definitely worth a visit.
Photography
Unfortunately I did not have a chance to read the free
wildlife photography e-book
(work pressures). I took along my 7d, 5dmkii, 70-200 f2.8 is, 16-35 2.8, 100-400fmm 4-5.6 and 600mm f4 is.
Tips and Advice
Surf the net, read reviews on places you are going to stay at and arm yourself with as much information as possible. The personnel of your intended destination should be able to supply you with any information you require regarding the local area.
The most useful item in my luggage was my hands-free head torch.
More South Africa Safari Reviews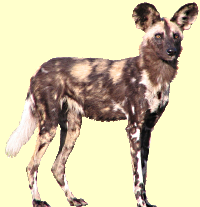 Join in and write your own page! It's easy to do. How? Simply click here to return to South Africa Safari.