World Primate Safaris Review
by Peter
(Brighton, England)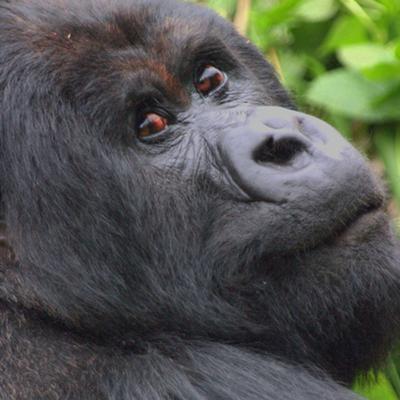 Gorilla from Rwanda
We tracked chimpanzees in Kibale and Kyambura Gorge and of course the highlight was tracking the gorillas twice. We were even charged by the silverback in Rwanda.
Gorilla Safari Operator
I travelled from Entebbe to Kigali and back again with World Primate Safaris who were very good.
The consultant was very knowledgeable and persuaded me to do the extension into Rwanda, which other people on the safari were not aware of (they had booked through somebody else). We got a second chance to track the gorillas which was even better than the first.
They knew what they were talking about. Apparently they are all ex guides and tour leaders from Africa, which showed in their knowledge of the area.
Thanks to World Primate Safaris I had one of the best travel and wildlife experiences in my life.
Other Wildlife
The wildlife in Queen Elizabeth NP was very limited but still good. We were very lucky to see herds of elephant and buffalo as well as 2 different leopards.
Accommodation
We stayed in community campsites that had been arranged by the tour operator. The tents were large with camp beds and there was a camp shower and toilet.
Tips and Advice
Book through a tour operator as things on the ground can be tricky unless you have your own car, but the logistics of
organising that
is huge.
Gorilla permits are very limited so book as far in advance as possible.
Peter's Gorilla Safari Details:

Rating: 10/10

Safari company used: World Primate Safaris (make an enquiry)

Parks visited: Queen Elizabeth National Park and the Bwindi Forest National Park in Uganda and the Volcanoes National Park in Rwanda

Date of safari: January (2 weeks)

More Uganda Safari Reviews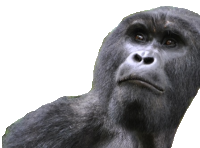 Join in and write your own page! It's easy to do. How? Simply click here to return to Safari Review.