Botswana and Victoria Falls Safari
by Mark Hathaway
(UK)
The trip fully met my expectations – would have loved to have seen a leopard whilst on safari but you can never predict wildlife! I had a wonderful time and can not wait to come back.
Safari Operator Performance
I travelled with Gondwana Tours and Safaris, recommended by a friend.
They were outstanding - very personal service and very expert. They worked very hard to tailor a trip to suit what I wanted.
Guides at the lodges were excellent.
Accommodation
Lebala Lodge and Lagoon Lodge in Linyanti, Planet Baobab at the Makgadikgadi Salt Pans, Ichobezi House boat on the Chobe River, Elephant Valley Lodge at Chobe National Park, Victoria Falls Hotel.
The hotels were excellent and the lodges in Linyanti and the Ichobezi in particular provided very personal service.
Food
Food was simple but very tasty at all places. It was a mix of western and local food.
Breakfast was normally a typical western buffet and lunch and dinner were hot buffets.
Wildlife
Wildlife included elephants, lions, hyenas, sea eagles, hippos, crocodiles.
We tracked a pride of lions at Lebala Lodge and managed to get very close so this was a real highlight.
Typical Day
Wake up at 6am! Walk to camp fire for coffee, muffins, cereal then head off on morning game drive. Mid morning tea whilst on game drive then return to lodge at about 11am for brunch.
Relax until about 2pm then head off on afternoon game drive. Sundowners and snacks whilst watching sunset on game drive then arrive back at lodge about 7pm for dinner.
Off to bed by 9-10 pm as early start next day!
Other Activities
I did a quad bike ride onto the salt pans and also went fishing on the Chobe River.
I was lucky enough to be at Victoria Falls during full moon so got to see the lunar bow over the falls.
Tips and Advice
Remember that winter in Botswana (June – September) can be very cold especially on early morning and evening game drives so be sure to pack warm
clothes
.
Don't forget to bring
binoculars
.
I would definitely say that 2-3 nights at one lodge is an ideal amount of time whilst on safari so if you are wanting to do 6-7 nights then consider dividing it between 2 different places.
If you can do the houseboat on the Chobe after the other safaris as this is the perfect way to relax after all those early starts!
Mark's Safari Details:

Rating: 9/10

Safari company used: Gondwana Tours and Safaris (make a direct enquiry)

Parks visited: Botswana - Okavango Delta/Linyati, Chobe National Park, Makgadigadi Salt Pans, Victoria Falls

Date of safari: 4 June for 13 days

More Gondwana Safari reviews »

More Chobe Safari Reviews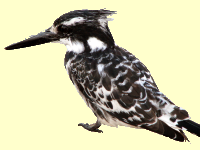 Join in and write your own page! It's easy to do. How? Simply click here to return to Botswana Safaris.