Camping Safari In Botswana
by Clive
(Australia)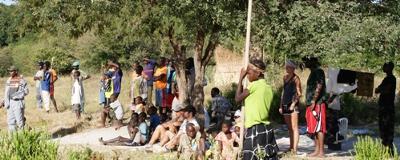 The highlight of my trip was the great company I spent it with – the other travellers were very kind and fun loving – which to me was important considering that I basically spent almost every second of my day with them.

Another highlight was the natives – their culture and personalities! Seeing the Falls was also on top of the list!
Safari Company Performance
I stumbled upon Jenman's website where I found exactly the tour I was looking for.
The service we received from Jenman Safaris was astounding.
Not only was the consultant quick to respond to our enquiry but was very clued up in background of the areas visited in the tour.
We had a great guide as well, he knew the area well and was more than willing to assist in any difficulties we had. It was good having a knowledgeable guide too.
Everything about my trip was just about perfect – the flights, accommodation, travel company, guide etc all met my expectations. A perfect score (10) is almost impossible to achieve!
Accommodation
I don't remember all the places names we stayed at, but to us one of the highlights was Mankwe and a game drive in the Moremi.
The
Okavango Delta
was also a highlight.
Food
The food was great - our guide was a good cook. A typical breakfast would consist of fruit, yoghurt, coffee, toast, cereals (and sometimes she would even add some bacon and eggs which was a real treat!)
Lunch and dinner varied everyday depending on what was available in the area. The traditional braai was obviously on the cards as well as a local potjie.
These were much enjoyed!
Wildlife Highlights
The wildlife was a true highlight of my trip - I saw the full big five - which was spectacular.
I also saw rhino, leopard, kudu, crocodile, hippo and much more.
Unfortunately due to the rainy season the animals were a bit "skittish" and were hidden amongst the dense bush. But with much patience we got to see them all!
Typical Day
Early morning wake up with breakfast served.
Pack the vehicle, put down the tents and then we headed off to the next destination. There was always a surprise around every corner.
When arriving at the next destination we would first get the "work" out of the way and then get time to relax or do an activity before dinner.
Dinners were always enjoyed around the campfire enjoying the peace and tranquility of true nature!
Other Activities
We enjoyed bush walks, game drives, Mokoro trip, and tour of the
Falls
.
Tips and Advice
My regrets would be not being able to stay longer and perhaps visit more places in Africa - but this has surely made me want to go back.
Other than the odd rain squall, I have no disappointments.
I would advise others to gather as much information about the areas you are visiting, the currencies they use as well as weather information - and anything else that might be of advantage to know before travel.
The most useful items in my luggage were my water bottle and
hat
.
More Chobe Safari Reviews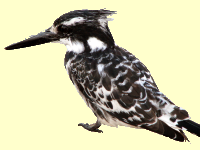 Join in and write your own page! It's easy to do. How? Simply click here to return to Botswana Safaris.