Gondwana Tours & Safaris Review
by Rolf Fobker
(Germany)
Leopard
In every camp the accommodation was excellent; all beverages were included; I had enough space in the car – even for my extensive photographic equipment. The trackers always knew their profession and the cars were in excellent condition. In every camp visited the personnel created a familiar, cosy atmosphere and so I spent my lifetime holiday in Botswana.
Safari Operator Performance
I found Gondwana Travel & Safaris on the internet.
Their performance was excellent. What I really liked about them was their detailed knowledge, informal organisation, personal service; and strong commitment. There was nothing I didn't like.
The guides were all very good.
Accommodation
Deception Valley Lodge
: Suzanne & Bram created a very special familiar & friendly atmosphere; there were not many tourists – we were 3 people on the land cruiser; I got a lot of detailed information and also contact with bushmen who showed us their old way of life; we saw lots of birds, kudus, Chameleons..; it was very cold in the night and morning; but especially I will remember the thousands of qualia birds at the water hole.
Xakanaxa Camp
: It is a very luxurious tented lodge with excellent personnel (trying to fulfil your wishes before even thinking them), excellent food, many animals, especially wild dogs and cheetahs; due to lots of water this year in this region many areas were not accessible and just on our first night five land cruisers got stuck in the muddy waters. Quite an experience in the biting cold night - with crocodiles around us.
Kwara Camp
: Kwara is a nice tented lodge. Also their personnel is very good and professional; the food was excellent; lots of water – pathways mostly were under water; we saw many animals, especially lions and of course the tiny, but noisy reed frogs.
Lebala Camp
: For my opinion the best location I had visited; of course very good personnel too; excellent food, many animals (I think that I have seen any animal possible in that region), especially leopards – in the bushes, in the tree, with prey, with a cub.
Ichobezi Riverboat
: Although it's a lot of paper work (immigration & emigration several times) until I got on the boat, it was fun! A relaxing atmosphere, looking at animals with a beer or cocktail in the one hand and the camera in the other; also very good personnel & excellent food; we were 3 guests on the boat – so familiar and lots of space; I saw many animals, especially elephants, hippos, buffalos, giraffes, birds; if you wanted to see them closer, they always drove you by their speed boats to the locations.
Victoria Falls Hotel
: The view from the hotel cannot be topped – you can see the top of the falls from the dinner tables; anytime you could get a free shuttle to the falls; only regarding the hotel restaurant I have to mention a minus: the food was only average and for such a hotel not good enough. Also the service at the restaurant should be improved. Sometimes you had to notice very clearly that the guest is unimportant to them – only the money matters.
Food
The food was excellent.
Breakfast: I eat no breakfast at 06:00! Only coffee! Lots! (generally available were: coffee, tea, porridge, muffins, …).
Afternoon: coffee/tea & cakes.
Lunch/dinner: steak, lasagne, fish, salad, … - all very good.
I tried local foods - kudu steak and others I can't remember anymore – all very tasty.
The wines and malt whiskeys are very good.
Wildlife
I saw everything – my expectations were topped way beyond any wishes.
Best experience: the car was standing under a tree for checking tracks, then a leopard jumps from up behind (maybe 1-2 m above my head) to the ground 1 m left of my seat and after some seconds vanished in the high grass, adrenaline pure as nobody noticed him or even thought of a leopard before it happened.
Other highlights: of course further leopards and a leopard cub.
Typical Day
05:30 wake up, shower outside at about 2-5°C with warm water! Putting on all available layers.
06:15 walk to the fire place
06:30 coffee !!! – fetching recharged batteries from staff
06:45 / 07:00 departure for game drive
07:00 – 10:30 game drive: taking photographs
09:00 breakfast stop for coffee and cakes
10:30 / 11:00 Brunch at camp (cold & warm dishes)
12:00 – 15:00 free time – relaxing
15:15 walk to lounge
15:30 drinks and cakes or other small dishes
16:00 departure for game drive (warm clothes in extra bag)
18:00 sun downer – afterwards putting on additional clothes
21:00/22:00 arrival at camp, giving batteries to staff for recharging
22:00 dinner
23:00 drinks at fire place
24.00 go to tent
Other Activities
Helicopter flight over the Vic Falls; elephant safari – I can recommend both.
Special events to remember besides animals:
- cessna & helicopter flight, as I have a fear for heights
- we got stuck in the muddy waters at Xakanaxa for 2-3 hours at night
Disappointments / Regrets
None - only... too short!
Tips and Advice
The laundry service provided at all camps was free of charge and very good. You got your laundry back on the same day and in excellent condition. So 3 T-Shirts and e.g. 3 Polo-Shirts are enough for any period. Additionally you need e.g. a fleece jacket and a wind jacket. These or similar 4 layers will be enough for the very cold mornings and nights. If you need more they have warm blankets for everyone.
More safari clothing tips...
One additional information for photographers: you do not need your own power adapter – all camps have lots of them and are charging your batteries by night (in the tents there are no power outlets).
The most useful items in my luggage were my cameras & photo storage (besides the cap, sunglasses, sun lotion & anti mosquito spray).
Rolf's Safari Details:

Rating: 10/10

Safari company used: Gondwana Travel & Safaris (make a direct enquiry)

Parks visited: Botswana - Central Kalahari Game Reserve, Moremi Game Reserve, Kwara Concession, Linyati, Chobe & Victoria Falls

Date of safari: 4 June for 15 days

More reviews for Gondwana »

More Okavango Delta Safari Reviews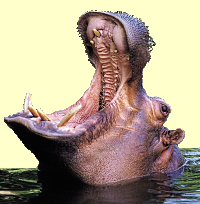 Join in and write your own page! It's easy to do. How? Simply click here to return to Africa Tour Operators Reviews.