Sandibe Safari Lodge Review
by Connie Ebright
(CA, USA)
I have never been that close to a wild elephant when not in a vehicle and safe. On our next game drive I thanked the Jesus bird (who walks on the surface of the water) for our own miracle.

September 9, arrival in Joburg - Fairlawns Hotel
Once upon a time the transport of body, mind and soul from California to Joburg was considered a labor of love and the price of admission to a magic place.
Now thanks to American capitalism and competition we can fly on Delta in the equivalent of first class luxury, but called Business Elite.
This new class of service allows corporate flyers to travel in an upgraded business class when shareholders disallow First Class.
Our first night is at Fairlawns, a boutique hotel that was once a private villa. It is the closest suburban hotel to the airport and is lovely.
We have
glorious suites
, larger than most apartments, but even the courtyard rooms are beautiful, especially the Africa Room.
Every room is decorated in a different style, each with a wood burning fireplace, which we do not need tonight. Africa is having a hot spell!
We do not get to enjoy it long as we are transferred at 10:00 the next morning to the airport for our flight to Botswana. We meet our traveling companions for the first time at dinner and they are as lively and fun as their emails indicate.
This safari is going to be a joy!
Sept. 10 and 11 - Sandibe Okavango Delta
Our 90 minute flight to Maun was a breeze, but the charter flight to our first CC Africa
(now "andBEYOND")
camp, Sandibe, in the Okavango Delta has no A/C.
However, on the road transfer from the Eastgate airstrip to the lodge we saw 3 of the Big Five including a
leopard in a tree
with his kill,
elephants with babies, lions with cubs
(one of them hurt) and a hippo, so we quickly forget any discomfort. We are jaded already.
Sandibe is chalets with woven thatched ceilings in the Africa chic design. It looks like it was designed by Ralph Lauren, but like most Botswana camps there are only ceiling fans and it is Africa hot.
Because they are on a generator, we have lanterns for getting to bed and arising in the morning in the dark, because it is their winter.
Sandibe is on a permanent channel of the Okavango Delta so they have both mokoro and vehicle game drives, which is important in this dry season when some wet camps must close down.
We see the elegant red
lechwe
(found only in Botswana and Zambia) leaping through the marshes, hunched back spotted jackals, warthogs and ominous looking vultures circling overhead.
Gee, our guide has our group jumping for joy since this is their first encounter with wildlife. What a thrill to be with people who are so enamored and appreciative of the wildlife. Every minute is a new thrill for them.
Upon arrival at Sandibe today, I ached to begin the adventure. The air and earth are redolent with the scent of green growing things and I savor the prospect of our first real game drive.
We all pile unceremoniously into the vehicle, and like a mirage, just outside the camp lions stood on a hillock watching our approach like gatekeepers, which they are since this is their home.
We have our first mokoro game drive in a dugout canoe propelled by a native guide with a long pole. Our Shangan tracker guides Al and me through the reeds and finds a pair of miniature reed frogs copulating on a slender reed of grass.
How did he see
a frog a quarter of an inch big, even if it is white with red polka dots? My myopic eyes could never find a creature the size of my pinkie nail in the vastness of the Okavango Delta.
I love our mokoro game drive today as the Okavango Delta is the only place in the world you can have a game drive by mokoro. A
mokoro
is a shallow dugout canoe with a guide to pole us silently through the reeds, like a gondolier in Venice, without the bad Italian song.
Our song is a chorus of birds in a magnificent symphony. The birds in the Delta are amazing and I have now become a birder, much to my surprise. My favorite is the Egyptian Goose who has Cleopatra painted eyes.
The evening game drive is by vehicle. Gee named our vehicle, "the swimming car", and indeed it must swim as we ford rivers and the water threatens to drown its passengers too. Each time he gets stuck I am sure we will never make it back to camp, but he has great control of his vehicle with a tall spout that spits out water when it swamps the engine.
This morning as Al and I were walking to our cottage from breakfast, we held hands and listened to the silence of the bush. Suddenly, we heard a rumble and looked up to see right in front of us next to the sidewalk, a
huge bull elephant
looking us right in the eye only a few feet away.
He flapped his ears out and trumpeted with his trunk in the air. I froze dumbstruck and paralyzed, but Al who can always find reason in the middle of chaos, grabbed me and threw me behind a nearby tree trunk. He pressed himself against me and we listened as once we were out of sight the ele went back to grazing just inches away.
As the ele moved, Al moved me around the tree until we could finally see his rear end right in our faces and we made a run for our cottage. My heart raced and my legs were weak for the rest of the afternoon.
Our friends who were several yards behind us watched camera ready and photographed the approach of the elephant as he passed by them. Enough adrenaline for one day!
Botswana is full of game and on our vehicle game drives we see a flock of vultures, a dazzle of Burchell Zebras, herds of 111 impalas that blanket the delta and lions posing on rock mounds, vervet monkeys scampering about and baboons grooming each other, but they all seem tame after our ele encounter.
At the
Boma dinner
tonight the guides told stories, danced their native dances and the air felt nutritious.
I realized that sometimes people need more than food to keep them alive. They also need stories and we are moved by their legends, their history, their families and their resourcefulness in the face of hunger and oppression. Their stories are medicine for their soul, their chicken soup.
I don't need silver ringing bells to realize grace has arrived. It fills my sweet little room tonight with an unmistakable glow.
I have heard it said that when your heart speaks, take good notes. So here I am in Botswana once again taking notes.
Now in my sunset years I ask God questions I have aways wondered about. Why does He allow so much evil in the world? Why war? He does not answer my questions, but He doles out huge doses of contentment of the highest order, so I quit thinking about the problems of the world.
I am in God's real estate. The wide vista of endless plains reminds me of possibilities instead of dangers.
More Okavango Delta Safari Reviews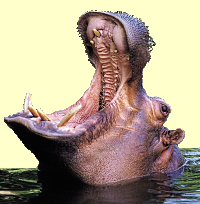 Join in and write your own page! It's easy to do. How? Simply click here to return to Botswana Safaris.