Zambia Camping Safari
by Tara Rabe
(USA)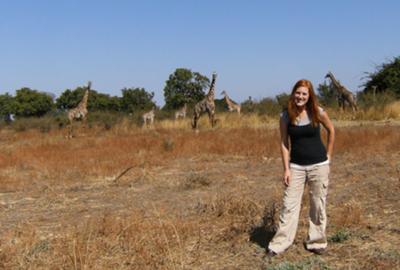 On foot, giraffes
The highlight of my trip was the view from our camp site. I loved walking a few feet and having a view that overlooked the river with hippos and monkeys. The adventure of having monkeys come up to the campsite was fun, and challenging. Also hearing hippos graze outside my tent.
Logistics
I made friends with a Korean family in Zambia who invited me to go on safari.
Guide was friendly and informative about different animals and their behaviors. Also considerate of group's needs (stopped to answer questions, take water breaks, etc).
Office workers were friendly and helpful in exchanging money.
Accommodation
We brought our own tents to camp out. We camped by the river, but the office to the Park was close enough in case we needed assistance. I don't remember the exact camp site name.
Food
We ate our own food provided, because I was with Koreans - I ate a lot of their ethnic food. I have eaten local and traditional food outside of the camp (I lived in Zambia for 6 months).
Wildlife
I saw: elephants (inside camp and outside camp), giraffes, hippos, monkeys, and antelope.
Because it was a walking safari, my highlight was to get so close to the animals like the elephants and giraffes.
Typical Day
I went on a walking safari for one day, and camped out 3 days.
I woke up and ate breakfast with my host family, we had to get up early to start our walking safari. We had a guide to start our experience and he informed us about all the "do's and don'ts" on how to behave on the walking safari.
Together, as a group of 6 we grouped together to begin. The whole way we stayed in a straight line, observing the many animals, and taking pictures. There were times of walking in high grass, and other times of soggy soil.
We observed many animal prints and droppings. We learned about different plant life and Zambian culture. The safari lasted a few hours.
Tips and Advice
I didn't have enough finances to do any of the other offered activities. I would have loved to go on a night safari and would have loved to stay in a room the camp provides, rather than a tent.
Also, although having fun with a host family, I would have loved if friends or family could have joined me.
I would have a good idea of what to bring for their trip (especially sunscreen, bug spray,
hat
,
camera
,
binoculars
, flip flops for shower, etc), and a flashlight which was very helpful at night in my tent!
Safari packing list and camping list
More South Luangwa Safari Reviews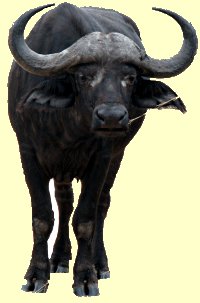 Join in and write your own page! It's easy to do. How? Simply click here to return to Zambia Safaris.