Zambia Leopard Sightings
by Nicholas Rowe
(London, England)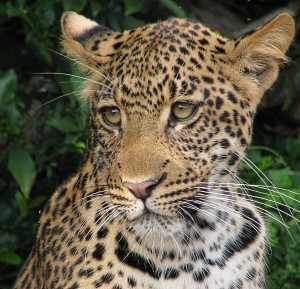 Leopards Abound in South Luangwa
Four good leopard sightings were among the highlights, an incredible array of birds, porcupine sniffing around our door at night, hyena, a lion kill, wildebeest, kudu – very exciting. We felt we had seen just about everything we wanted to see, and more.

We followed an elephant family in the moonlight with the jeep's lights off from 10 metres, big herds of buffalo, zebra, puku, honey badgers and servals in the darkness, hippos everywhere but best of all from a hide by the camp.
Safari Company Performance
Shenton Safaris were very attentive. We had one or two anxious moments to do with dates, but it was mostly extremely well handled, with very good advice and up-to-date information, based on personal experience, very important in such a changeable environment.
We were with two principal guides during our stay and we couldn't have been with two more interesting and interested people.
We were so impressed by their knowledge touching on so many different aspects of life in the bush, and also their patience when bombarded with questions. We felt safe with them too.
Accommodation
We started in Kaingo for four nights and then walked to Mwamba camp where we had a further 4 nights, both in South Luangwa National Park. Kaingo was a wonderful way to start our trip. Very well situated, right on the river and with evidence of much night-time wildlife through the camp.
Elephants wandered in during the day and we just watched them for an hour 'til they moved on. Good wildlife nearby too, including a couple of fine leopard sightings and hippos sniffing around our chalet in the dark. Fantastic food and very good service.
Mwamba felt much more out of it and yet is unbelievably well-appointed (horrible expression) – I mean well laid out, considering that it is a partly moveable feast.
This is a wonderful place, offers great wildlife too, of all kinds and if you just want a day sitting and not travelling anywhere, it is the most dreamy place to do it.
By a tributary where bushbuck come and drink, baboons play around, magnificent birds fly in and the odd buffalo lolls around. Again the service is exceptional. Nothing bad to say about either camp.
Food
We had local fish and meat as I remember.
Fresh fruit and good veg all from the Shenton's garden near Mfuwe I think. The food really was very good and you will never go hungry.
The chefs seem to know exactly what they're doing and provided a fine lunch for us when we were 'on the road'.
Typical Day
Get up to see the sunrise, biscuits and tea around a fire. Then off on a 4-hour drive, interrupted with the occasional walk or sit-around in the jeep.
Much to see, landscape changing all the time, endless birds, beasts of all types, insects, plants. Lunch often back at camp, time to loll about doing whatever and then maybe a walking safari for a few hours or back in the jeep and off to a different part of the 'park'.
Everything is revisitable because nothing will be the same, hour on hour. The afternoon safari in a jeep will, in June, take you beyond sunset (drinks served while watching the evening performance of whatever's out there) and into early night-time, when everything's turned on its head and one can see all manner of activity, and the 'nocturnals' appear in the sensitive glare of the spotlight.
Then back to camp for dinner. I didn't sleep much despite being comfortable. I just heard noises most of the night and kept getting up to peer out of the 'window'.
Disappointments
I gather you can see wild dog there now. They would have been the icing on our safari cake, but we hadn't expected to see them. No disappointments although perhaps we should have spent a night in the elephant hide at Kaingo.
Tips, Advice and Luggage
The most useful items in my luggage were boots and binoculars.
We found that getting advice from people who really knew the camps, was invaluable. It's hard to wade throught the mire of natural bias that must attach itself to the travel business in general and much of planning is probably instinct.
But we were lucky with the advice we got, knew roughly what we wanted from the outset and narrowed our search before we talked to others.  I spent more money than ever before, on this holiday, but when something exceeds your expectations, it is never expensive.
And going somewhere which has extended its brief beyond just catering for 'tourists' is in my book a good indicator that you will be in fine hands.
Shenton Safaris, for example, has a genuine mission to care for the environment locally (not just the wildlife) and in much of the region it seems, an ethic that feeds down to the way its camps and safaris are run. So the more you can find out about the camp owners, the better!
Nicholas Rowe Safari Details:

Rating: 10/10

Safari company used: Shenton Safaris (make an enquiry)

Parks visited: South Luangwa National Park and for one night Lechwe Lodge, near Lusaka

Date of safari: Mid June for ten days

More South Luangwa Safari Reviews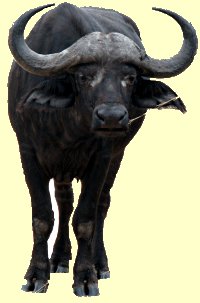 Join in and write your own page! It's easy to do. How? Simply click here to return to Zambia Safaris.