EuroZulu Safari Marriage Proposal
by Paul Stratford
(UK)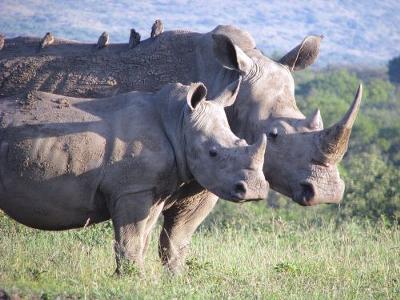 Imfolozi Rhino Mini-Me
I took the opportunity to propose to my partner at the breakfast stop on a Eurozulu safari in the Hluhluwe-Imfolozi game reserve. Jeff (the owner guide) provided the champagne and flowers at no extra cost! A magical occasion. Jeff also has a wonderful knowledge of all aspects of the park, not only the game but also the flora and fauna and can also recall many amusing anecdotes.
Safari Company Performance
Euro Zulu came highly recommended by friends and I had travelled with them previously.
Their performance was excellent and both breakfast and a braai were supplied as part of the day.
Jeff put in extra effort to ensure that the special day for my partner and I would be a day to remember.
Food & Wildlife
Breakfast consisted of juice, yoghurt, sandwiches and champagne. At lunchtime we had a braai which included steak, boerewors and homemade salads.
One of the wildlife highlights was being watched by a distant lion whilst down on one knee proposing.
We also saw giraffe, elephant, warthog, zebra, wildebeest, hyena, white rhino, black rhino, impala, kudu, numerous birds and butterflies.
General Impressions
We stayed at the Zulani guest house in St. Lucia and were collected from there by Jeff at 5am, arrived at the Hluhluwe-Imfolozi game reserve at 6am, and left park at 4pm.
The most useful item on the day was a handkerchief, for my partner's tears of joy at such a wonderful trip.
I rate the safari at ten out of ten and the game cooperation at seven. But that's why we all want to come back to South Africa again and again.
More Hluhluwe-Imfolozi Safari Reviews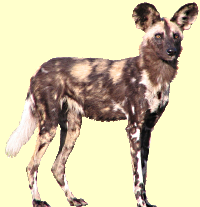 Join in and write your own page! It's easy to do. How? Simply click here to return to South Africa Safari.