Hluhluwe-Imfolozi Safari
by Beth Le Roux
(South Africa)
Lions in Hluhluwe-Imfolozi
We saw two groups of lions: some females and a male with cubs (next to a very smelly kill), and a group of four male lions, right next to the car. We had to reverse our car for about 20 minutes to get out of the way of an elephant strolling down the road one morning.
Accommodation and Food
La Rochelle, St Lucia – fairly standard but spacious timeshare resort.
Hilltop Camp, Hluhluwe – well-equipped rondawels with shared ablutions (
not the best idea with a potty-training two-year-old
), and an excellent restaurant. Very quiet and dark at night, with an amazing view of the night sky.
Mpila Camp, Imfolozi – safari tented camp was comfortable, fun, and very close to nature (
no fences!
).
Breakfast: rusks and tea after getting up early to go on a drive.
Lunch: sandwiches, salad.
Supper: Very good buffet at Hilltop Camp (
excellent ostrich and impala, and other local foods
), otherwise braai.
Wildlife
Saw 4 of the Big 5 at Hulhluwe-Imfolozi: tons of white rhino, buffalo, a few solitary elephants and lions.
Rhino around every bend! And lots of zebra, giraffe, impala, warthogs, baboons, vervet monkeys, a few kudu, waterbuck.
Near Cape Vidal, we saw lots of small buck – red duiker, we think – as well as samango monkeys.
At St Lucia, lots of hippos and crocodiles, as well as monkeys and odd guineafowl (
black ones
).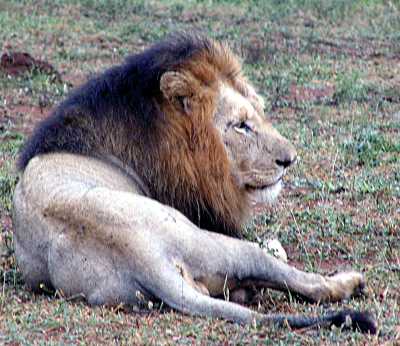 Logistics
We travelled in a private vehicle – Suzuki Grand Vitara. Usually went out for an early drive and a late afternoon drive, and to bed early. Not exactly the same every day with a two-year-old demanding attention!
Activities other than safari that we took part in was going to the beach at St Lucia, a boat trip on the estuary and snorkelling at Cape Vidal.
A disappointment of the trip is that I still haven't seen a leopard!
Tips
The great thing about this area is the diversity. Stay in different camps in the same game reserve, and you will see different kinds of vegetation and different animals.
The most useful items in my luggage was mosquito cream (
though low-risk time
) and binoculars.
More Hluhluwe-Imfolozi Safari Reviews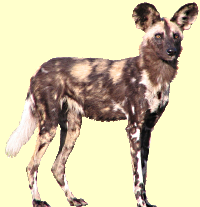 Join in and write your own page! It's easy to do. How? Simply click here to return to Africa Tour Operators Reviews.