Hluhluwe-Imfolozi Better Than Kruger
by Abraham & Judith Nissenbaum
(Israel)
It was a wonderful experience to have Jeff on our safari. Beside the vegetation, animals Jeff is a part of the park with his five senses involved. He has big love to nature and to being a guide, would point us every little creature or interesting plant he saw.
Hluhluwe-Imfolozi Safari
We went to this park for a one day safari on 2.3.2009. We contacted Jeff Asher-Wood from EuroZulu in St. Lucia (he was recommended in one of the trips magazines) and through the mail we fixed a date (he never asked for forward paying or credit card).
His performance was fantastic.
At 5.00 Jeff was there in front of the lodge with his safari vehicle (covered so we shouldn't feel cold). From the very first moment you could feel that's the man who will do everything to make your trip the best he can.
We saw elephants, rhino, zebra, giraffes, antelopes, birds, etc.
The vehicle, meals everything was just perfect.
Our advice to others is to take longer time in Hluhluwe; we enjoyed much more than Kruger.
Kruger National Park Safari
We stayed at "Berg-on-Dal" and "Skukuza" camps and enjoyed them much.
Unfortunately we found that the staff to begin with the people in the reception who couldn't help us at any question we had about the activities they sell, continue with so called guides we had on our sunrise drives on 4.3 in "Berg-on-Dal" and 5.3 in Skukuza.
We had the feeling all they wanted is to get the trip over as soon as possible they never pointed out for an animal, stopped only after a request and answered the question as if we bother them.
On 5.3 the guide stopped in front of elephant, who was on side, turned the vehicle towards it and gave full gas, he claimed the elephant threatened us. There were more cars who just were standing still???!!!
We had to travel thousands kilometres and spent a lot of money in order to get to Kruger Park. We got out with disappointing feelings (not because we didn't see a lion) because of the people there who have nothing towards nature and that's very sad.
---
RESPONSE FROM KRUGER NATIONAL PARK:

On behalf of KNP Management and Staff; please allow me to express our appreciation for your feedback.

The clients might have noticed that we have interns/learner-ship students in the camp receptions; they are still on training. Normally, the students are always in the company of experienced reception staff who will take over if they get stuck with something e.g. giving enough information to guests, computer procedures and systems etc. Certain strategies have been put in place in the camps concerned and corrective measures were taken to ensure the standard of service is maintained at high level at all times. Camp Management will also continue with the in-house training for the students until they are fully capacitated; we sincerely apologize for any inconveniences the clients might have suffered as a result of this.

Activities are designed to enhance people's experience of our wilderness areas and it is always our wish to ensure that our clients have memorable experience during these activities. The guide in Skukuza was summoned by management in order to find out what went wrong; during management's consultation the guide unreservedly apologized for any inconveniences Judith and Abraham might have suffered as a result of the way he conducted the drive and appreciated their feedback. Corrective measures were also taken against him to prevent a similar situation from repeating itself in future.

We will continue to embark on the guides' training programme in order to improve the customer service of our guides in the park. Given the nature of our business, our field guides interact with guests on a regular basis and they know very well that their conduct should be professional at all times and under all circumstances that they have to deal with. Supervisors will closely monitor the performance of that guide in terms of his interactions with guests and will immediately deal with any customer related problems brought to attention. With regards to Berg en Dal; according to records no sunrise activity took place during the clients' stay in this camp and we reckon they could have mistaken the sunrise with sunset drive.

We do appreciate that you brought these matters to our attention as this helps us improve on our service standards. We also wish to invite the clients to raise any issues of concern to us as they experience them in the park. In that way, they will also be participating in the management of the park which is of great importance to us.

Kind regards
Laura Mukwevho
Internal Communication & Customer Relations
---
More Hluhluwe-Imfolozi Safari Reviews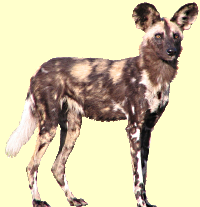 Join in and write your own page! It's easy to do. How? Simply click here to return to South Africa Safari.