Lions At Breakfast
by Hennie Boshoff
(Gauteng, South Africa)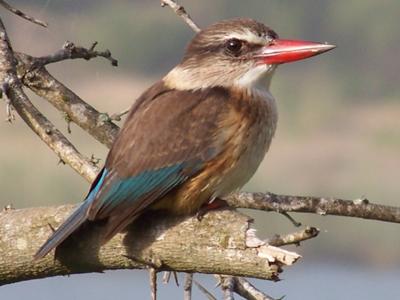 Kingfisher
At the breakfast spot we saw a large group of Vultures that had gathered at a fresh carcass. Little did we know a pride of Lions were just below us in the reeds. We nearly needed new underwear when one of them gave a loud roar and thats when we saw them move out. We didn't see a male, but there were a few cubs.
Safari Operator Performance
We found EuroZulu through the friendly Avis lady.
The safari experience was enchanting. I especially liked the excitement and the food.
The tour guide was fantastic... there was nothing I disliked about EuroZulu.
Accommodation & Food
We stayed at Perna-Perna in St Lucia. It was relaxing and private.
It was a self-catering place so our food was very local.
Apart from the safari we also went horse back riding both in Cape Vidal park and on the beach. We also went on a boat tour. Everything was wonderful.
Wildlife
We saw Lions, Leopards, Spotted Hyena, Tree Squirrel, Elephant, Hippopotamus, Black & White Rhinoceros, Giraffe, Buffalo, Zebra, Wilde Beest, Eland, Impala, Water Buck, Reed Buck, Nyala, Kudu, Bush buck, Warthog, Cheetah, Baboon, Red Duiker, Mongoose, Gaboon Adder, Nile Crocodile, Rock Iguana, Black headed-,Grey- and Goliath Heron, Reed Cormorant, Little- and Black Egret, Sacred Ibis, Egyptian Goose, Pied-, Giant- and Malachite King Fisher, African Fish Eagle, Tawny- and Crowned Eagle, Vulture, Knysna- Purple Crested- and Burchell's Lourie, Hornbill.
The Safari Itself
We only booked one day where we left at 5am and returned at 4pm.
We set off early and it was still bitter cold and the drive to the park was 45 minutes, that made the trip so much more exciting and fun. The tour guide provided us with blankets and the truck was covered.
When we got to the park entrance, we were let out to stretch our legs and make use of the rest rooms, while the guide opened up the sides of the truck.
Once inside the park there were a lot of Zebra, Impala, Wilde Beest and Giraffe up close.
We came across fresh wild dog scat and started searching for them. Sadly we had no luck, but because of that we spotted a pride of lions in a thick bushed area stalking a Giraffe, we watched as the Giraffe was chased by the lions - they weren't successful.
So we moved on to go and have breakfast: tea, coffee, sandwiches, and "Beskuit"
(and saw lions - see description above)
.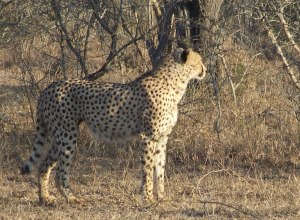 After that exiting breakfast we set off once more. We drove for 5 minutes and excitement once again came full speed.
There was a cheetah that walked next to the truck giving us all a chance to get great photo's. The cheetah moved further away and laid down in the grass under a tree.
Just as we were about to leave, a Hyena came into the area, and was stunned when it bumped into the cheetah. Luckily no fight. The hyena trotted off and we left to go and have a nice braai at a viewpoint.
The excitement slowed down and at 3pm we started our journey back home.
Tips and Advice
Bring lots and lots of sun block.
Don't leave home without: camera, sun block and wallet.
The best was just being able to rest and breathe fresh air. I have no disappointments or regrets regarding this trip.
More Hluhluwe-Imfolozi Safari Reviews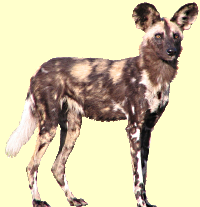 Join in and write your own page! It's easy to do. How? Simply click here to return to South Africa Safari.