Hluhluwe Safari
by Terri Elizabeth Hill
(England)
The wildlife and the scenery on the trip were everything... everyone should experience Africa! I saw everything I wanted and have no regrets or disappointments what so ever.
Safari Operator Performance
I visited Hluhluwe national park and travelled from Cape Town to Hluhluwe and back to Jo'burg.
Jeff of Euro Zulu was a brilliant guide, he provided me with brilliant knowledge and excellent food.
Wildlife
I am studying zebra, so to see Quagga in Cape Town was amazing and to see 17 zebras arrive at the water hole only 1 hour after arriving at Sungulwane was cool. I was mezmorized by the animals outside my windows each day.
I even fed cheetahs! And touched one! I saw the big five and even helped in a buffalo capture! Seeing a 2 week old elephant was groovy too.
So I saw zebra, elephant, giraffe, lions, buffalo, vultures, kudu, springbok, blesbok, ostrich, impala, cheetah, hyena, wild dog, nyala, rhino, warthog, vervet monkeys, baboons, honey badgers, numerous birds of prey, hippo and probably more that escapes me at time of writing.
No two days were the same but 10 minutes never went by without seeing wildlife.
Accommodation and Food
I stayed at Bartholomeus Klip in Cape Town which was brilliant and then at DeWildt Cheetah sanctuary in Pretoria and Sungulwane Hills lodge in Hluhluwe.
All three places were excellent and I would recommend to anyone; friendly hosts, excellent facilities and food and a safe environment to be in.
I ate a range of foods and all were delicious.
Tips & Advice
Take plenty of pictures, and savour every minute.
The most useful item in my luggage was
binoculars
, although Jeff provides them if you don't have them.
More Hluhluwe-Imfolozi Safari Reviews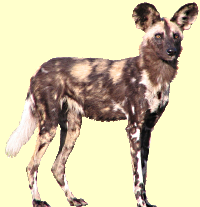 Join in and write your own page! It's easy to do. How? Simply click here to return to South Africa Safari.