Kaingo Hippo Hide
by Peter Lemon
(Australia)
Hippo Perch For Oxpeckers
I saw plenty of hippos. The Kaingo hippo hide is absolutely sensational and really great for viewing and photographing hippos at close quarters (hopefully being active).
Safari Company Performance
Booked through Peregrine Adventures and travelled with Shenton Safaris to Mwamba.
Had heard about Shentons in trade press quite some years ago and decided to give them a try as Botswana threatened to price themselves out of existence.
A really good all-round experience. Guiding good and enthusiastic. Didn't have to wait an eternity to get out on game drives in the mornings.
I travelled by myself to take photos for brochures. The vehicles varied in size and make. Open topped. Most of the tracks in the area were pleasantly smooth – Shenton Safaris grade some of these themselves on a regular basis.
Accommodation and Food
Mwamba Bush camp (06), Kaingo Main (07) – both are inside the park, and they are about seven kilometres apart as the vulture flies.
Mwamba is small, pleasantly simple and remote. You feel miles from anywhere and really part of the environment.
Kaingo – nice views over river replete with sand-bars, hippos, waders and crocs. Light lunches out on a shaded pontoon moored by the bank of the river were special.
Food plentiful and pleasant. A lot of it was healthy local produce grown near Mfuwe.
Wildlife Seen and Typical Day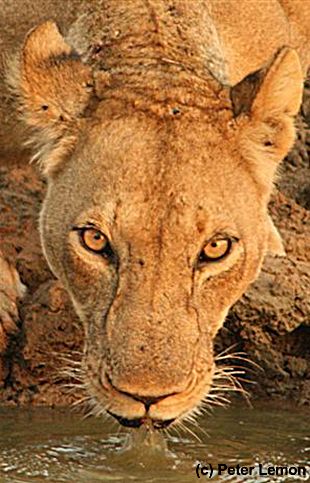 Good general game (
a dry time of the year
) and the carmines were terrific. Big buffalo herds, pretty frequent lion sightings, a fair number of elephants.
A typical day runs like this: light snacks and tea/coffee in morning, with game drive starting just after sunrise; duration about three hours.
Breakfast. Further activity (
about 1.5 hours
) available, such as a leisurely visit to one of the hides or waterholes or ox-bow lagoons, or doing a walk with a guide and an armed (
and legged
) Wildlife Scout before lunch.
Afternoon game drive (
yes, after afternoon tea
), going through into a night drive, getting back to camp about 8pm. Drinks. Dinner. Bed. Crash.
More Insights
South Luangwa is well known for its leopards, with many sightings by spotlight after dark, and nearly all South Luangwa operators do them through until 8pm.
That said, I've never been a fan of night drives, anywhere, anytime (
and have been travelling to Africa regularly for 20 years
) and would be happy if these drives ended a bit earlier.
Different times of the year bring different conditions and temperatures so do your safari research well.
In September, be sure to take sunscreen and a wide-brimmed hat. Also ear plugs in case that elephant eats near your tent all night.
More South Luangwa Safari Reviews