Zambia Safari Adventure
by Rona McKendrick
(UK)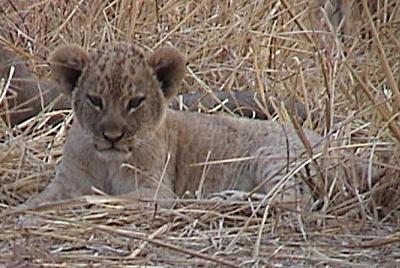 Zambia Lion Cub
We were treated like VIPs. The guides are exceptional which is why we chose this Zambia safari destination. The one called Derek is particularly good. The highlight of our trip was arriving at Kaingo camp and having to leave after a ten day stay was our only regret. Shenton Safaris is absolutely fabulous and faultless.
Accommodation and Food
We stayed at Mwamba and Kaingo camps. Mwamba is Kaingo's satellite camp and is a small and informal bush camp. Kaingo is situated by the river with a wonderful viewing deck, magnificent bar and comfortable rooms.
The food was delicious, particularly the full English breakfast which was much needed after a tough morning in the bush. I can't remember what each meal consisted of, but I do remember enjoying every single mouthful.
Wildlife Sightings
Easier to say what we didn't see - Wild Dog. Wrong time of year. Everything else was in abundance. Everything is a wildlife spotting highlight in South Luangwa, from the minute ant-lion larvae to the massive herds of elephant.
There were only two of us in the game drive vehicles and they were open top Land Cruisers (
I think
).
Typical Day
An early morning mug of tea round the camp fire, an exciting game drive attempting to locate the source of the previous night's noises.
An enormous breakfast followed by a relaxing morning and perhaps a Mosi beer on the deck watching the birds. Lunch, a siesta, an evening game drive, the sight of lions tearing apart an impala. Gin and tonics taking us from dusk to dark.
Spotlights shining on the spot of a leopard or the eye of a bushbaby. The hare in the moon lighting our path home.
Drinks, dinner and campfire stories before collapsing into a comfortable bed whilst the sounds of the night replace the sounds of the day and lull us into a deep and restful sleep.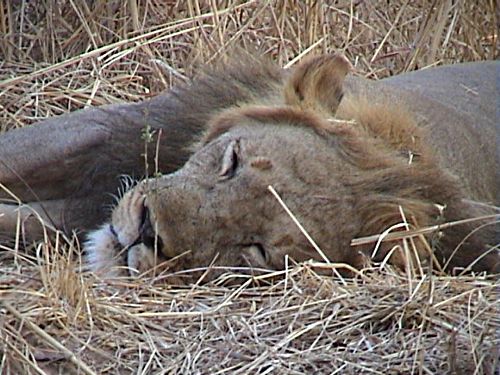 More South Luangwa Safari Reviews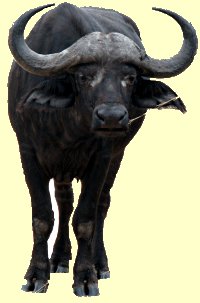 Join in and write your own page! It's easy to do. How? Simply click here to return to Zambia Safaris.