Kenya Beach and Bush
by Iman Neneh Muhamed
We had a good experience but we also had very bad experience with the tour company and my boyfriend does not wish to come back to Africa let alone Kenya. I somehow think it's unfair but this shows that a bad experience can make a person hate a place.
Safari Operator Performance
We used Encounter Africa which we learnt about through the internet and the website, Africa Safari Journal.
We liked the agent who tried to make us as comfortable as possible but the company in general was not honest. They have this thing of money comes first then we serve you.
Accommodation
First we stayed in Fairview Hotel in Nairobi. This is one of the best hotels I have seen in Kenya. It felt like home, not a Hotel. The rates are also very good.
They have good restaurants and the staff are very friendly. I recommend it anytime.
The second hotel was Serena Amboseli. Very good Hotel in the wildlife and the ambiance was good. Diverse nationalities that is.
The thing which was very rare is that there were many Kenyan guests in the hotel. This is not the norm because Kenyans feel like they have already seen all these and they are not interested to see or tour more than once.
The third hotel was in South Mombasa, Diani Beach. We stayed in Leopard Beach Hotel. I would recommend it to anyone looking for peace and tranquility. The place is a paradise on its own.
The staff were amazing. Everywhere you pass you get to hear "jambo". In the span of 6 days I said "jambo" more than I have ever said in my life.
I also like the breakfast which was incredible. We did not even go outside as we were very content in the hotels compound.
We also met some Dutch ladies who apparently visits this hotel every year.
We liked it so much we extended for 2 more days.
After the 6 days were over, we decided to go north in Sarova White Sands. I think this hotel was overrated. We paid so much at least $420 per night and the standard was for a 3 star or maybe even 2.
They gave us a room which was full of mould and smelt dump. We got angry and demanded to get another room. They finally changed us to a room upstairs and we ended up paying more.
Unfortunately for us, we stayed there for 2 days.
I can say service especially during meal times was not up to standard.
At one time we made an order of water. It took them 30 minutes to bring it and that was after asking three waiters.
Finally days were spent in Fairview Hotel, Nairobi. We were glad to come back and relax for 4 days before our departure to Dubai.
Food
Typical breakfast consisted of different type of tea flavours, coffee, eggs, bacon, assorted bread, cakes, and cereals of all kinds, juices (mostly mango, pineapple, orange and passion fruit), different fruits and salads.
Wildlife
Honestly, it was very disappointing compared to my younger days when we used to visit the park and see so many animals.
I think there was a drought the whole year so we ended seeing more carcasses compared to animals.
Everything was so dry but the highlight of the day was when we saw a herd of elephants going to drink water. It was a group consisting of mothers and children. We know this because the tour guide told us that a male elephant hardly spends time with the family, they like being alone.
They passed right close to the our cars which left us breathless, the whole experience was truly amazing.
We also saw a couple of lions but from very far.
Typical Day
We normally had to wake up early let's say 5.30 in the morning. After getting ready, we had a 15 minute tea break then we started the journey as early as 6.15am.
They say this is the best time because animals either go hunting or looking for water before it gets hot in the day.
There the tour guides communicate with each other in case one spots an animal. We will go one touring at least until 9.00am.
After this we go back for breakfast which will last until 11am.
After breakfast you have a choice either to visit the Masai village or stay in the hotel and laze around the pool.
We chose to stay around the pool as we had already visited the Masais in Bombas of Kenya in Nairobi.
Lunch is served at 1pm up to 3.30pm.They have varieties of delicious cuisines. We enjoyed ourselves a lot. After lunch you continue lazing around the pool and wait for the afternoon tour which starts about 4.15pm, this will go on up to 6.30pm.
This is interesting because the animals laze around hiding from the heat of the day and they all seem relaxed.
We come back just before dinner time to prepare ourselves. Dinner starts at around 7.30pm. Here again they spoil you with varieties of food.
The rest of the night can be spent in your room or listening to a live band in one of their saloons with varieties of drinks to order.
Other Activities
We did not go on a hot air balloon ride, but we went snorkelling in North Mombasa and visited places like Fort Jesus where we had the most knowledgeable guide. He was a bit expensive but was worth it.
Snorkelling is done mostly in the morning hours when the water is not deep. They have a magnificent marine life in Mombasa with different types of sea animals. I was really scared of the sea urchins.
We also did a bit of a boat ride which was fun.
Disappointments
There were quite a few disappointments especially being Kenyan.
Most of the places were charging very high for things that were not worth that particular price and this happens mostly if they know that you are a tourist.
In the beginning I would ask for something and pretend not to come from Kenya then when I inform them that I am from there, automatically the price changes. My boyfriend had the biggest problem as he comes from Germany.
My only regret was the tour company that I chose. I wished I could have done it myself.
Tips and Advice
My most useful item was my Universal charger - this helped a lot for my camera, and our yellow backpack which was used to put everything in including our drinks when we were out of the hotel.
Before you choose any
safari company
, make sure that you have acquired enough information about the company.
You have to make sure that whatever you are paying for is the right price. Don't necessarily go for the most expensive or cheapest. Cheap is costly at the end of the day because you end up going back to your country hating that place and hating your holiday which you worked hard for.
Africa is a very diverse continent and most people are very friendly but there are some out there who take advantage of people's friendliness and generosity.
If you are taking a trip there make sure you read about the area carefully and at least you have some knowledge of the people.
Iman's Safari Details:

Rating: 5/10

Safari company used: Encounter Africa

Parks visited: Amboseli National Park in Kenya

Date of safari: 18 December for 7 Days

More Kenya safari reviews »

More Amboseli Safari Reviews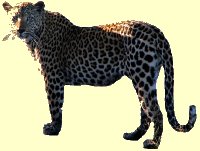 Join in and write your own page! It's easy to do. How? Simply click here to return to Kenya Safari.