Kenyan Lodge Safari Review - Willbell Tours
by Jacobus Van Spijk, sharing his travel opinions
(Assen, Drenthe, The Netherlands)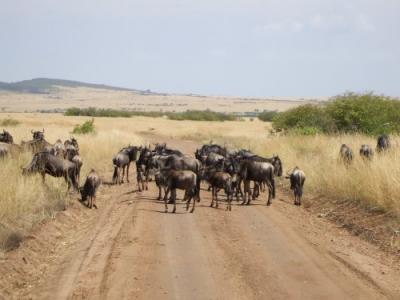 Wildebeest Herd in Amboseli, Kenya
We used a company called Willbell Tours and Safaris for our trip to Amboseli and Tsavo in Kenya. They allocated us a wonderful guide who was able to take us game viewing at the right time. His English was fantastic and he had a vast knowledge of animals and birds.
They were terrific and I have just been there again to visit Masai Mara, Mount Kenya and Tanzania.

We saw a variety of wildlife such as lion, giraffe, leopard, wildebeest, zebras, buffalo, elephants and birds of all kinds. The highlights for me I would say was seeing all of the big five.

In Amboseli we stayed at the Amboseli Lodge which was very good and we had a nice time there.

Tsavo Wildlife Lodge and Ngulia lodge were both wonderful as the animals came to drink water at night near the lodge. We could see them at close range which was awesome.

If I could give advice to people who are planning their own safari it would be this...


Plan your tour five months before you want to depart.



Pay deposits early for hotels as they can be full house and there is no safari without accommodation.



Feel free to communicate with your tour contact and tell them exactly how you want your safari to be. You should be clear about everything.



I would prefer accommodation in lodges even if they may be between three to five star for safety reasons in the parks.



Get your health travel insurance ready.



Go for your injections with advice from the health department in your country.



Visa is available at the airport so don't bother doing it in your country.
I love visiting Africa. This Christmas I want to visit Uganda and Rwanda.
Jacobus Van Spijk Trip Details:

Rating: 10/10

Safari company used: Willbell Tours and Safaris (make an enquiry)

Parks visited: Amboseli, Tsavo East and West in Kenya

Date of safari: 7 days, 25 December to 1 January

More Amboseli Safari Reviews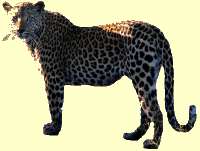 Join in and write your own page! It's easy to do. How? Simply click here to return to Safari Review.