Tanzania Dream Safari
by Ezra Joseph Janssens
(Netherlands)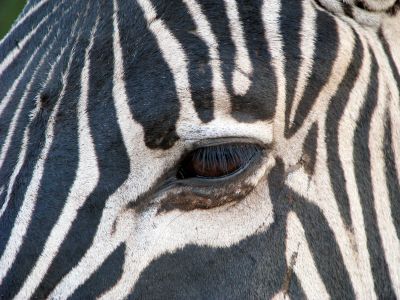 Zebra Lazy Eye
We saw from the smallest dikdik to the biggest elephant, from the smallest mongoose to the biggest male lion, birds, reptiles and the list is endless. The highlight was when we saw two big male lions fighting for a female on heat and eventually one was killed while we were watching. And all this to ourselves.
Safari Company Performance
Across Tanzania Expeditions is the best of all the safari outfitters I ever travelled with.
I heard of them by word of mouth, a family friend travelled with Hezron who is the owner and a very advanced professional safari guide who has all the knowledge and hospitality.
Their performance is beyond explanation, with very prompt and detailed information.
One thing I liked is that Hezron designed my itinerary to reach all the areas full of game. He knew where to go and when to go. This made my Tanzania safari dreams come true.
Hezron is a very professional safari guide. He took us off the beaten track and explained every event which came our way. He speaks very fluent english and other guides from other companies were depending on him for help.
Accommodation
Tarangire Sopa lodge, Lake Manyara Serena lodge, Lake Natron camp, Mbalageti luxury tented lodge and the Ngorongoro Sopa lodge.
All the places were marvellous and the food was delicious. The last day we tasted an African dish at Hezron's place which was delicious. It was nice to experience the African way of life.
Highlights
We visited a Masai cultural village, it was amazing to see people still living in a very primitive way without electricity.
Hezron made it all happen, his skills in spotting the game, his driving, his hospitality and knowledge was a real highlight. We didn't think an African guide could be as informative and knowledgeable as him.
Advice and Tips
The most important thing determining a good safari is the guide. I advise others to look for Hezron of Across Tanzania Expeditions. He will make your dreams come true in a special way.
The most useful items in my luggage was sun lotion, sun glasses, and insect repellent.
More Tarangire Safari Reviews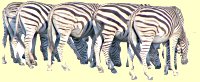 Join in and write your own page! It's easy to do. How? Simply click here to return to Safari Review.