African Wedding on Safari
by John Spence
(Canada)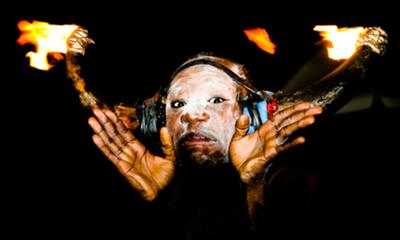 Traditional dancing
The amazing sight of elephants nursing... swimming with the dolphins and watching traditional wedding dances performed by local people in traditional dress... We are already planning our next safari.
Safari Operator Performance
We used Concorde in Kenya and JM Tours in Tanzania.
Both tour companies were excellent. Pick-ups were on schedule.
Both companies spoke excellent English and had a vast knowledge of the area, customs, culture and the wildlife.
Accommodation
In Kenya we stayed at Red Court Inn. The Inn had very hard beds but their accommodating staff made up for the hard beds.
In Tanzania we stayed at various lodges: Bougainvillea Lodge, Serengeti Wildlife Lodge and Ngorongoro Crater Lodge Tarangire Safari Lodge. All the lodges were good.
We would have appreciated knowing that there was no power late in the evening so we could have brought flashlights.
We spent our last night at the Outpost in Arusha - it was very poor. We will not stay there again, ever.
I'm 5'11" and my feet were over the end of the bed by at least 6". The breakfast was inedible, we could hardly see the food because there were so many flies.
Zanzibar Retreat Resort was fabulous. The food was second to none; everything fresh and well spiced.
The staff was amazing. Our friends got married on the beach and Jan went all out for us.
There were issues with the power, but Jan did his best and we couldn't ask for more. Jan arranged for local dancers to perform following the wedding and then again later in the evening. What an experience.
There was a couple from South Africa and they commented that we had a rare opportunity to witness true wedding dances and dress. It was amazing.
Food
Safari food was OK. Would have liked the option of local dishes rather than all European fare.
Zanzibar Retreat was 5 star. What else can I say.
Wildlife
We saw the Big 5 within the first 24 hours.
Then we saw 30 to 40 different species of birds.
1000's of zebra and wildebeest, 100's of gazelles and buffalo, lots of giraffe, hippos, hyena, elephants, warthogs, jackals, ostrich, rhinos, lions, dik-diks, monkeys and baboons, and on and on.
Typical Day
Up and out after breakfast, usually by 8:00AM. If we chose a sunrise game drive, then much earlier.
Into the vehicle and out to view animals. We would stop and the driver would explain about the specific animal in view. Always asking if we wanted to stop at animals we had seen several times before.
When approaching vehicles would signal and stop, the drivers would exchange sightings and what they had heard from others in the area to we could have an opportunity to go and see observed animals.
This is how we eventually spotted our leopard.
We would stop at a picnic site and have our lunch. During these times we would get to know the guide better. Asking about the culture, language, economy and if he was open to it, asking about his family.
We learned so much during these lunches. A lot about him, Masai, the bush people and the locals. The afternoons were again game drives and lots of photos.
Upon checking in, we would clean up and head to the lounge or restaurant for a drink and relax before our evening meal.
We would take this opportunity to upload photos and video. A quick note to family and friends and review our photos of the day. We would make sure that we got the photos of the animals we wanted and if the shot was not what we expected, we would try to take another photo the following day or days.
Other Activities
While in Zanzibar we spent a full day in the city market area. Hundreds of shops selling similar items. Plenty of time to shop and bargain hunt.
We also went on a Spice Tour. We were fortunate that the resort owner's partner accompanied us on both outings and the hired guide was excellent. He knew all about the area and gave us more than the typical tours.
As well we went snorkelling. Again an amazing day. We swam with the dolphins and saw lots of beautiful, colourful fish.
Photography
We used an Olympus SP-590UZ (26 times zoom) - great camera. Brought in the animals and scenery very nicely. Also Samsung Video.
The tips the
wildlife photography e-book
gave on steadying the camera with the bean bag were helpful, not completely focusing on the animals to include more of the background/surrounding area was helpful.
Disappointments
The trip from Nairobi was not the 3.5 hours we were told, but 7 hours on the most unbelievable roads. It was a trip I will never forget!
I will never stay at the Outpost in Arusha again. It was an absolute dive in my opinion.
Tips and Advice
Take your time.
Do not become bored with seeing the same animals after a few days.
The more we viewed elephants the more we got to really see the magnificent creatures they are. We observed young elephants nursing, the leader actually blocking the road until all had crossed it and using their tusks to strip bark off the baobab trees.
Some of the most useful items in my luggage was my camera and
binoculars
.
The least useful was listening to the safari sites saying you needed safari type clothing. When you never get out of the vehicle on safari, our normal casual, light colour clothing would have worked just fine.
Check out our real safari clothing tips
: ) - Ed
John's Safari Details:

Rating: 9/10

Safari company used: Concorde, JM Tours (make an enquiry)

Parks visited: Lake Nakuru (Kenya); Serengeti, Ngorongoro Crater, Lake Manyara, Tarangire (Tanzania)

Date of safari: 12 January - 2 days Kenya, 6 days Tanzania

More Ngorongoro Safari Reviews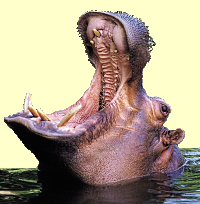 Join in and write your own page! It's easy to do. How? Simply click here to return to Safari Tanzania.