Emerald Expeditions Review
by Sinead Fyda
(USA)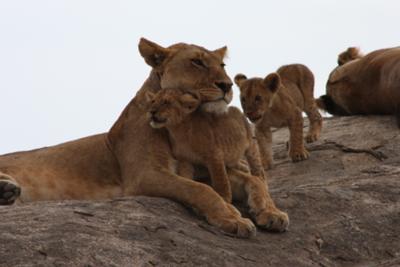 We saw a lion with a dik dik that it had just caught but hadn't started eating yet. There are quite a few graphic photos of that experience. It was fascinating though seeing the circle of life.

We were very close to so much of the action, which was the best part. It was disturbing but I've never seen anything quite like it. Sad but fascinating...
Safari Operator Performance
We used Emerald Expeditions; from word of mouth and their website.
They were amazing. I have gone on safari in the Northern Circuit of Tanzania twice with them now. My first safari with them was incredible but the second was even better. I couldn't believe all the animals (and action!) we saw.
They are a smaller company so the trip was very personalized.
The owner, Emmanuel Chao, personally contacted me prior to both trips to find out my expectations and if there were any special requests on my end. The trip went seamlessly.
I was impressed at the fact that he was a local (with perfect English) and has literally a lifetime of experience under his belt.
He was very in touch with what the Western customer wants (and expects). It was fair and very well done.
I camped both times. I have to say, my one regret this past time was not going on a sunrise hot air balloon ride. I hope to be able to do that on my next trip with Emerald.
On my first trip with Emerald I went with my sister. We were both in Tanzania volunteering for the summer. The second trip was with a friend from college.
Even though there is a lot of competition in Moshi among smaller safari outfits, since the first trip had gone well I decided to stay with Emerald.
There are a lot of tour companies operating without being registered and that was something that concerned me. Since Emerald has all of their qualifications, I knew we were safe with them.
One of the nice things is that the guides are all trained and speak great English. They offered various tidbits of information on the land, the animals, cultural history, etc. It was the experience of a lifetime but also educational.
I also liked that they adjusted the schedule to what we felt like doing. For example, we had a couple long game drives planned for one day and we felt like resting a bit longer than planned and they adjusted the schedule around us. It felt very individualized - we were in charge. That was great.
The reason I say that is because I told them my budget was tight so they tried to stick to it but I probably would have added a couple things (i.e. the sunrise hot air balloon ride that I mentioned above) if I had known how amazing they were.
I think the hot air balloon ride is an additional $400/person.
Accommodation
We camped on both safaris. It's not necessarily cheaper than the more moderate lodges but it adds to the experience of being on safari, for sure.
We stayed at a campsite near Lake Manyara that had a swimming pool and hot showers on the grounds. This was a treat after a long, dusty day.
In the Serengeti we stayed at campsites in the park. They seemed like they were in the middle of nowhere. We felt safe though. There was no hot shower at this one and the afternoons got very hot (we relaxed in the shade of our tent between game drives).
I would recommend bringing a good flashlight because there were no lights after dark at the Serengeti campsite. Emerald provided some for us though, which was good.
Food
The food was awesome! We were shocked.
We had our own personal chef that travelled to and from the parks with us. He would cook and prepare meals while we were out on game drives with our guide.
For breakfast we had toast, coffee, tea, hot chocolate, juice, water, eggs, crepes, fruit, potatoes, and sausages.
For lunch, we had a hot lunch everyday (except the picnic lunch on the day we were in the Crater). Lunch varied daily but always started with soup. We had quiche and chips one day, pasta another day. There was always a salad and healthier options.
Since they'd asked us about food preferences ahead of time the food was great.
For dinner the food was a bit more local but still varied each day. We had soup, salad, rice, stew, etc.
We even had a fruit cocktail for desert.
As far as snacks, during the game drive we had cashews, biscuits, crackers, juice and water. Again, these were questions they asked us before the trip to see what we liked.
Wildlife
We saw lions, wildebeest, buffalo herds, zebra, warthogs, dik diks, rhino, cheetahs, leopards, elephants, giraffe, hippos, hyenas, you name it, we saw it.
There were also a ton of birds. I could tell that the guide loved the birds and knew a lot about them.
We saw a lioness up on a big rock feeding her cubs - that was precious.
We also saw cheetahs hunting and a buffalo right after giving birth.
Typical Day
A typical day was waking up when it was still cool and dark out.
We got up, got dressed and breakfast was waiting for us. We ate, went on an early morning game drive. There was a lot of action during the morning game drives. The animals must be up early and looking for breakfast. Then we'd head back to camp around 11 or so and rest or wash up for lunch.
After lunch we'd go on another game drive for a few hours. After that we'd head back to the camp for a snack and rest then dinner.
We had the option of doing a night game drive. We would then sit around the campfire and chat for hours and then head off to bed.
Other Activities
We visited a Maasai village on both trips. This is so eye-opening. It's amazing that people live like that in this day and age! Goes to show what true cultural differences are. It's incredible.
The village was very welcoming and sold us authentic Maasai jewellery that the women there had made. There were many options of additional things to do - the hot air balloon safari, walking safari, camel rides, hike waterfalls, etc...
Tips and Advice
I would say that there are a lot of safari companies out there. In my experience the larger companies tend to be a bit over-priced. Give the smaller companies a shot since they are usually very experienced and have a smaller piece of the tourist pie.
I would advise people to push their budget as far as it will go because for most people it's not a trip they do often or even more than once in most cases.
There is so much to see. Be adventurous and ask for suggestions from the Emerald staff on what to do (in terms of activities and accommodations).
Trust them and their experience. Branch out and pack a lot in - get your money's worth. It's an experience of a lifetime and well worth the price. AMAZING.
Remember to pack in useful items such as bug spray, flashlight, wet wipes (for the dusty drives), hand sanitizer, travel toilet paper (some of the campsites don't have it in the bathrooms), medicine kit (with stomach meds just in case).
Safari packing list...
I'd advise against white shirts because of the dust from the unpaved roads. Also, layers since the mornings and evenings can be chilly but the afternoons got quite hot. Definitely bring a cozy sweatshirt or pullover for nights.
Safari clothing advice...
I used my camera (bring an extra battery in case), my journal and my ipod a lot. There are some long drives and it's a very reflective time as you look out over the gorgeous countryside.
Sinead's Safari Details:

Rating: 10/10

Safari company used: Emerald Expeditions (make an enquiry)

Parks visited: Ngorongoro Crater, Serengeti, and Lake Manyara National Park - Tanzania

Date of safari: 20 June for 4 days, 16 September for 5 days

More Tanzania safari reviews »

More Ngorongoro Safari Reviews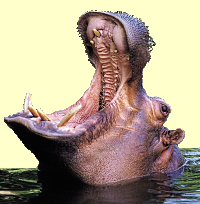 Join in and write your own page! It's easy to do. How? Simply click here to return to Safari Tanzania.