Albatros Safaris Review
by Argyro Vouterakou
(Athens, Greece)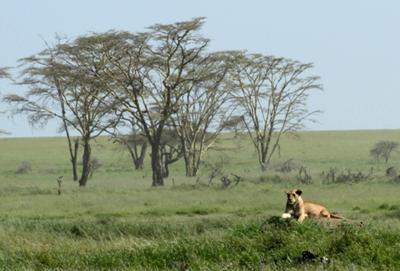 We saw all the Big 5! We were lucky to see lions, a leopard, 2 cheetahs, hippos (we saw many of them also out of the pool!). I think everyone who is thinking about making an African safari must visit Serengeti. The scenes are unique...
Safari Operator Performance
We booked for a private safari for 2 persons with a company in Greece (CitiTravel). This company had co-operation with Albatros Travel & Safaris in Arusha. So, Albatros arranged everything about us.
We really didn't have any complaint about Albatros. In fact, they did everything they promised very well!
Our driver Charles had the eyes of an eagle! He could see animals from nowhere! Also we had a perfect communication with him, and I think this is the best for a private safari.
Accommodation
Tarangire National Park – Tarangire Sopa Lodge (Great position, nice surroundings, great food and staff)
Serengeti – Serengeti Sopa Lodge (My husband got really excited with Serengeti Sopa! Great food, nice rooms and a perfect bathroom!)
Ngorongoro – Ngorongoro Sopa Lodge (Stunning views of the crater, great food, nice decoration).
After the safari we continued our trip to Zanzibar for 5 more days.
Food
We ate a lot in Tanzania...
The breakfast was a typical buffet style.
Lunch was packed and we were eating out in the bush! The pack included 2 sandwiches, banana, apple, chocolate, a cake and juice.
For the dinner you had the starter (usually a nice and tasty soup), the main course (usually you had to choose between 3 local dishes) and fruit or a sweet. Local food is very tasty and sometimes spicy.
Wildlife
Tarangire was the park of birds and elephants! We travelled in the "green" season, so everything was colourful and Tarangire River was full of water!
We saw many elephants, they were crossing the road just in front of our vehicle! But the best were the birds! Hundreds of strange birds!
Our next stop was in Serengeti, the place of wild animals. In fact, we had to go to the entrance of Serengeti National Park through Ngorongoro Conservation Area.
Serengeti in Swahili means "the land that never ends". We understood the reason when we reached the entrance of the park. A huge flat place, completely green without trees, that you couldn't see the end of it.
The migration was at the eastern corridor during the time of our visit. Zebras, gnus, buffalos, antelopes, giraffes, impalas! All the animals were fat, really fat and didn't seem to care about us.
We didn't see a hunt, I think that the "green" season is not the best for scenes like "lion kills impala" etc. Water pools were easy to be found, the grass was rich and everywhere, so all the animals weren't hungry at all.
At the end of the safari we visited Ngorongoro Crater. The lake down at the crater was coloured pink from flamingos! Some male buffalos were fighting for a lady buffalo! Lions were sleeping under the hot sun! We even saw a rhino walking!
Far away you could see Masai Villages. Unbelievable was the view from our lodge! What a beauty...
Altogether we saw everything - monkeys, agama lizards, ostriches, many species of hornbills, many superb starlings, helmeted guinea fowls (they were everywhere next to the roads!), eagles, flamingos, elephants, a rhino, many hippos, thousands of zebras, gazelles, impalas, dik-dik, gnus, buffalos, giraffes, some lions in Serengeti and Ngorongoro, a leopard, 2 cheetahs, a rare wild cat that seems like a mini leopard, many warthogs, hyenas, a jackal, and many of our lovely hyrax (Tarangire Sopa lodge was full of them and my husband wanted to pack one to Greece!).
Unfortunately we didn't manage to see a hunt and that's why we decided to visit again Tanzania in dry season!
Typical Day
Everyday we had to meet our driver Charles at 08.00. He was driving in the bush, trying to find animals for us. He couldn't know exactly where the animals were, because the migration was moving all the time.
We spent many hours in the jeep and every day was different, as we were going to different places. At 13.00 we had our packed lunch in the jeep or in picnic places.
After the lunch we had again a game drive till 18.00, and that was the time we had to return back to the lodge.
Other Activities
Tanzania safari is a once-a-lifetime experience, so we didn't want to miss a thing! We visited Watoto Care Orphanage on the way from Tarangire to Serengeti, a life-lesson for us... I suggest to everyone to visit an orphanage in Africa, kids are so different in this land...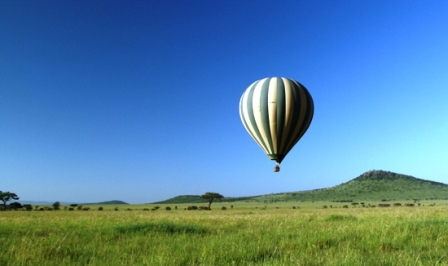 Also we did the Hot Air Balloon Safari. OK, it is very expensive. But the whole experience is unique!
The driver came for us at 5am. Everything was dark, so we did a night-safari with him! Night in the bush is very different from day. We saw many animals, like hyenas, that we didn't see the day.
When we arrived at Seronera Valley, we saw the 2 balloons. The captain made a short briefing about the flight, we got inside the basket with another 8 people and we got up higher and higher! We saw the sunrise from the balloon!
Life seems different from up there, no one had words to describe the Serengeti miracle that was surrounding us! The very morning time is the best to see animals being active, as it is forbidden to make safaris before 8am so as not to disturb the wildlife.
We saw hippos out of water, a hyena holding a dead animal and other. After the flight we landed with safety and a nice English breakfast was waiting for all the passengers under an umbrella tree! Excellent experience!
I had asked Charles to visit a Masai Village. You have to pay something at the older man of the village, so as to guide you inside it. OK, Masai are poor people, no electricity, nothing like we know. We got in their school and huts. They are friendly and strange people. They loved to see their photos on my camera. The ladies sang a traditional song just for us and wanted to get photo with me! Nice Masai!
Photography
Days before we leave for the safari I had read
the wildlife photography e-book
more than once!
I followed many of the advices and I bought a medium beanbag that really helped me when I was on the roof top of the jeep.
I had a CANON EOS 450D with CANON 70-300 IS, SIGMA 18-200 OS and SIGMA 10-20 lenses, many filters, a PENTAX WaterProof camera and a SONY camera.
Tips and Advice
Please follow the instructions of the doctors,
malaria
is very dangerous in Tanzania. Take your medicine with you, you never know what is going to happen.
Sun lotion for the hot sun and a jacket for dusk and dawn.
Ladies, if you are waiting for your period, don't make this trip at this time, toilets are not the best and it is not a good idea to stop and pull behind the jeep.
Africa is not a usual destination. Please be prepared to see many poor people, no electricity, sometimes no cars except the tourist jeeps. But Tanzanians are extremely friendly, they smile all the time and their national parks are very beautiful. In a phrase "Hakuna Matata" ("No problem")!
Argyro's Safari Details:

Rating: 9/10

Safari company used: Albatros Travel & Safaris (make an enquiry)

Parks visited: Tarangire National Park, Serengeti National Park, Ngorongoro Conservation Area and the Ngorongoro Crater - Tanzania

Date of safari: 11 January for 5 days

More Tanzania safari reviews »

More Ngorongoro Safari Reviews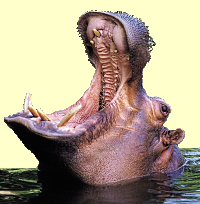 Join in and write your own page! It's easy to do. How? Simply click here to return to Safari Tanzania.