Dramatic Serengeti Safari
by Hector and Alicia
(Spain)
Mating Lions
The most dramatic moments were in the Serengeti where we encountered two lions mating and a mother cheetah with her cub. Another incredible moment on our safari was to see a leopard in a tree falling. As Hezron (our guide) said, in the Serengeti you can see all the animals and very close.
Safari Company Performance
We chose to make our trip with Hezron of Across Tanzania Expeditions after reading a lot of opinions and recommendations of people who already had been in Tanzania.
We are greatly encouraged that it was not a big company, but something more familiar and with more direct treatment, and of course the good reviews we read on the African Safari Journals website.
Accommodation and Meals
We stayed in five lodges, all of them very well located and with some incredible views. The treatment by the staff was very pleasant and attentive, especially in the Tarangire Safari Lodge. Hezron was responsible for making all reservations and get the best rooms.
The food was very good in all the lodges, very rich and varied, as well as always having bottled water available. On the safari Hezron always had a fridge with drinks.
Wildlife Highlights
It's hard to choose from among all the great moments we had during the safari.
We start with the large number of elephants and giraffes we saw in Tarangire, a quiet and beautiful park, where we also had our first major encounter with three cheetahs and even saw a full hunt take place.
And then in the majestic Ngorongoro Crater, where we twice saw a pride of lions hunting, we also saw cheetah, huge herds of zebra, buffalo and hippo.
Apart from the animals the landscape is overwhelming, the broad plains, the shades of light, the wonderful sunset (
the sun in Africa is of a different color
). All of this and observing the return of the great migration from the Masai Mara. Impossible to forget.
Other Activities
Visited a Maasai village, which is always anthropologically interesting to me, however, the pressure to purchase things is not to my liking.
After the safari Hezron booked us some fabulous days in Zanzibar. Highly recommended for those who love the beach and a unique place for scuba diving.
Advice and Tips
The most important thing determining a good safari is the guide. Although the trip is amazing and wonderful by itself, going with Hezron still makes it more perfect.
His ability to get closer to the animals, knowing their behaviour so well that often allowed us to anticipate their movements, and of course and most importantly, an exquisite deal.
Thank you very much, Hezron. Although Tanzania is in itself wonderful, you've shown us the most incredible yet.
One more thing, don't forget that powerful
binoculars
are essential.
More Serengeti Safari Reviews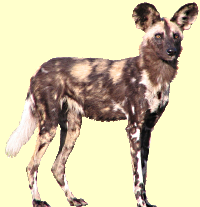 Join in and write your own page! It's easy to do. How? Simply click here to return to Safari Tanzania.