Faru Faru Lodge Safari Review
by Katie Osborn
(USA)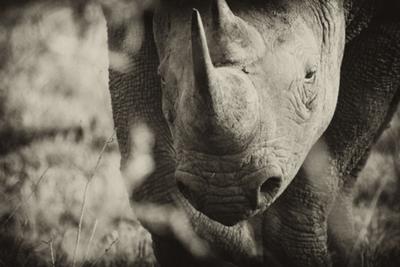 ©Katie Osborn
We saw part of the great migration because this year Kenya was so dry, the animals were confused, they came back down south. It was extremely rare, never-occurred-before thing in the Serengeti.
Safari Operator Performance
We used Premiere Tours, already pre arranged through someone else. Premiere Tours actually didn't do much, just booked the actual stay.
The company/chain lodge Singita scheduled everything for us ahead of time and did it all.
They are one of the top companies I think because their customer service is spectacular. Ask for anything and everything you want, and they will make it happen for you instantly!
They also have 3 different lodges half hour away from each other – that you can arrange to stay at each one for a couple nights and/or switch.
One of the other lodges had the equestrian center and better spa so we went there for the day one day. Everything's already included and paid for so it makes your trip VERY hassle free!!!
Our guide Adas was phenomenal. Adas was very passionate and knowledgeable, genuinely loves what he does, loves observing wildlife.
It could not have been a better experience!
Accommodation
We were in Cape Town South Africa for 3 days, then Giraffe Manor in Nairobi Kenya for one night, and then the main safari portion was at the Singita Grumeti Reserves outside the Serengeti in Tanzania for 5 days.
We stayed at Singita Faru Faru Lodge located on Grumeti Reserves, they have I think maybe 7 different suites, built in 2007. Very modern but built with natural materials.
One crazy part of the suite was that they have remote control window panes that completely open up to the outside. Each suite is built on a raised platform so you never need to worry about the animals coming in through the window.
We also had a watering hole about 200 yards away from our suite where animals came to drink from during the day.
Also had a small balcony, with little table chairs and a hammock, and outside shower. The bathtub was inside.
Food
All meals came from a menu consisting of about 3-4 items in each category.
There were 3 appetizers/salads to choose from, 3 wines to choose from, and 3 main courses.
Breakfast also included a small buffet along with anything you would order on the menu. I sometimes ordered off the menu, something more simple and they always made it happen.
Wildlife
There was only my friend and I in our own jeep with our own guide Adas. He was with us on every game drive for the duration of our trip which was great.
Singita owns the section of land, they can take their jeeps off the road to anywhere you want to go which makes the wildlife viewing the best yet.
In terms of wildlife, I could go on and on, but it's easier to say we saw EVERY type of animal you would normally see on a safari EXCEPT a male lion, a leopard and a hippopotamus.
The month before there was a leopard sighting almost every day!
Apart from seeing the migration, our other fav part was that we followed and saw a cheetah kill during the day!
Typical Day
We woke up whenever we wanted, usually around 6:30-7am, got coffee and muffins.
Then we headed out for a morning game drive until usually 10-11am after which we went back to the lodge for a big breakfast.
We swam, had a massage, went horseback riding, and just rested until about 4 when we went on our afternoon/sundowner safari drive 'till about 7ish.
At 6:30 during sunset, we would have sundowner cocktails in a safe location outside the jeep. Then back to the lodge for a campfire chat with other guests and a great dinner.
Other Activities
We spent three days in Cape Town, where we went to Spier
Cheetah outreach
center to see and pet cheetah cubs!
Then we had a flight that didn't match up so we spent a night at the AMAZING Giraffe Manor in Kenya.
That was truly one of the coolest experiences of my life. They have about 12 giraffe on the property that come up to the house and all the windows open fully and the giraffes stick their necks into the house so you can feed them pellets of food.
They are so gentle and comfortable with humans we fed them on the property all day. It was like an English style mansion, you could even feed them from the 2nd storey bedroom windows!
We also went to Simon Mtuy's Farm outside of Arusha in Tanzania (Nomadic Experience), at the foot of Mt. Kilimanjaro.
Most people who stay there are going to be climbing Mt. Kili but we stayed for 2 days and visited The Mbahe Primary School and the surrounding village brought kids school supplies/ recreational toys.
The school is the "sister" school of my old elementary school, Harbor Day School down in Newport Beach. That was an amazing experience to get to see a true authentic side of Africa.
Simon Mtuy is an amazing and ambitious man that has created a really cool farm for anyone that wants to stay there and/or climb Mt. Kili (
enquire about Mt Kili with Simon
).
Their food is AMAZING and he wants to build a few more cottages and a little bed and breakfast in the coming years.
Tips and Advice
Malarone is the
malaria medication
to take.
Bring WAY more cash than you need, just in case. A lot of the places there only take cash because the credit card companies charge so much for each transaction. My Visa was more accepted than my American Express!
Remember to bring bug spray and lotion with 30% DEET! Also a headlamp!
Safari packing list...
But most important to me was honestly just my camera bag – that turned out to be my fav and most useful piece – I rented a great zoom lens to go with my simple camera and came back with some amazing photos! Took pics that will last a lifetime!
More Serengeti Safari Reviews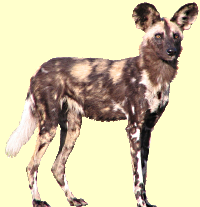 Join in and write your own page! It's easy to do. How? Simply click here to return to Safari Tanzania.