Family Safari and Zanzibar
by Sandra Driessen
(The Netherlands)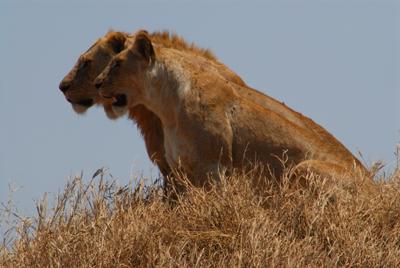 We saw everything but the rhino. We didn't expect so much birdlife, which was a pleasant surprise. The highlight was 7 very hungry lions!
Safari Operator Performance
I heard about Flash Safaris from a colleague.
They were professional and personal. As soon as we arrived in Nairobi we got a phone call and when we got to Arusha they came for a personal welcome.
We got to know a lot from them about local things and habits. If necessary we could adjust the program. The food was excellent. The guide was really nice.
Accommodation and Food
We stayed in special and public campsites, in Tarangire Lodge (an awesome view!) and in Ilboru Safari Lodge in Arusha.
It was very cold in Ngorongoro which was not pleasant. We found Ngorongoro very crowded.
The cook made excellent meals and prepared them traditionally (on a wooden fire).
He managed to make a birthday cake in the middle of nowhere somewhere in Serengeti for our son.
The meals varied from traditional to the best Dutch fries in the world.
Typical Day
First we had breakfast, we took lunch boxes and went for gamedriving.
In the afternoon/evening we relaxed and had dinner.
We went to bed early.
Other Activities
We visited some tribes close to lake Eyasi, which was very interesting and a good variation on the game-driving.
Also we visited a Masaai boma and an onion plantation.
In Zanzibar we went fishing.
Tips and Advice
Don't spend the night in Ngorongoro.
Don't book special campsites if you are travelling with children. They like to meet other children in public campsites to play with.
My pocket knife was very handy.
It's good to save some time for relaxing. Safari can be exhausting. Book a relatively luxury accommodation for the last days.
More Serengeti Safari Reviews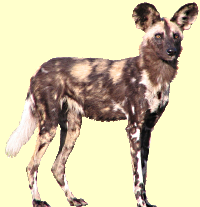 Join in and write your own page! It's easy to do. How? Simply click here to return to Flash Safaris & Photography.