Ol Mesera Tented Camp Review
by Andreas J. Hansen
(Norway)
I went for a hot air balloon safari over Serengeti, that was a great experience. Seeing the wildlife from above and feeling like a bird flying over their heads.
Accommodation
In Ngorongoro national park (conservation area) I stayed at Ol Mesera Tented Camp.
I was very satisfied with that as it gave me an experience of being very close to nature. Seeing and hearing the animals all around me was a very fascinating experience.
The Camp was comfortable to stay in and conveniently located. I have been there before and knew what to expect.
The rest of the trip I stayed with friends in the Arusha region.
Food
I eat a variety of western and local foods. Typically egg and bacon for breakfast and different kind of meat with garnish for dinner.
Wildlife
I saw amongst other the following: Lion, hyena, giraffe, zebra, buffalo, monkeys, elephants, impala. And a very big variety of birds.
Typical Day
I woke up in the early morning from the sound of birds outside my hut, went to the dining hut and had a nice breakfast.
Then went for a walk in the nearby of the camp spotting birds, monkeys and other animals.
Then the driver with his car picked me up together with my friends and we went out driving in different directions from the camp, to different conservation areas and parks. We were driving for some hours, then had a picnic and walked a bit in the bush taking pictures etc.
Then at the end of the day drove back for a nice shower and dinner.
Tips and Advice
Remember sun protection and preferably a good
safari-hat
, remember sun glasses and always keep some water with you when you go for trips. In the heat it is easy to get dehydrated.
More Ngorongoro Safari Reviews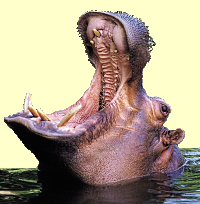 Join in and write your own page! It's easy to do. How? Simply click here to return to Safari Tanzania.