Private Tanzania Safari
by Mike and Karen Dullen
(Fairbanks, Alaska, USA)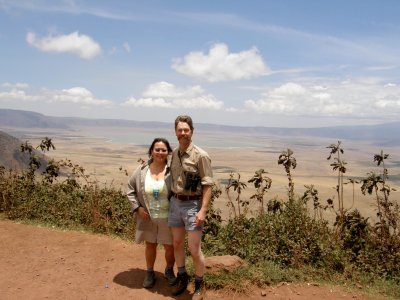 Everyday we thought "this is the best" and the next day we would feel the exact same way. Very exciting as you just understood that you were in a very special place with a very special person who would make your adventure a dream come TRUE!
Safari Operator
I heard about Hezron and Across Tanzania Expeditions via word of mouth and booked for just the two of us and it was perfect.
He was absolutely wonderful, professional and we couldn't have had a better experience! Having Hezron as a guide was a GIFT as I know that our trip was fantastic and that had much to do with his energy and way of life.
Accommodations & Meals
We stayed in five star hotels….accommodations. They were great, safe and we couldn't have asked for anything more. The scenery and the grounds were well kept and breathtaking. Our guide made our reservations and we didn't have to do anything but enjoy.
The meals were awesome. My husband loves to dine and the dining he looked forward to as it was so enjoyable and the food selection was incredible. We ate some traditional food that was prepared by his family. We appreciate the time and care that went into our meals.
The Safari and Overall Impressions
Your day was fully packed. You didn't have to worry about anything! Not your meals, not your accommodations or what you were going o do. Plenty to do and plenty to see. We could not believe how well our time was managed and how we managed to see the things we saw.
Wildlife - I am thinking we saw it all! I checked out the books in the library about Tanzania when I returned and could identify most of what was in the book because of our safari. We were able to view wildlife as long as we wanted and Hezron, bless his heart, had not only patience but the knowledge of the wildlife in the area. We saw the most incredible wildlife and habitat. Our pictures were unbelievable in nature because you would never imagine that you have that many opportunities to see the animals we did.
We also visited a Maasai village and that was a gift. I am Native and to be welcomed, danced it, to this village I don't even have the words to describe the time. I loved the people, their homes, their stories and their children. I appreciate their history, more as I understand it from their perspective and was able to share a titbit of their daily life. I really enjoyed my time there and the school. It was phenomenal!
I want to do it again………with Hezron.
Tips and Advice
Book immediately and enjoy the time of your life.
My camera was the most useful item that I took along on safari.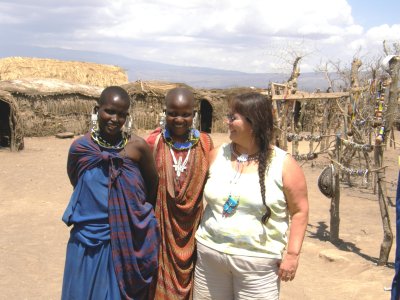 More Ngorongoro Safari Reviews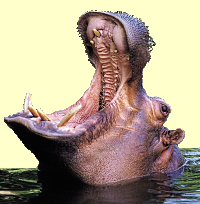 Join in and write your own page! It's easy to do. How? Simply click here to return to Safari Tanzania.