Roy Safaris Review
by Kathie Marina
(Canada)
The wildlife in Tanzania was absolutely amazing, highlights
of the trip include seeing the lions feast after a recent morning kill, and the leopard together with its cub. Overall, the trip was fantastic.
Safari Operator Performance
We learned about Roy Safaris through a friend who had travelled with them a few years ago.
We were very pleased with their service - we stayed in lodges for 3 nights and in a tent for 3 nights.
Our guide, with 9 years of experience, was very knowledgeable about all of the wildlife that we saw, and our cook created wonderful meals while camping out in the Serengeti.
Accommodation
We started at the African Tulip in Arusha, then stayed at the Serena Lodge in Lake Manyara, camped for 3 nights in the Serengeti, and finally stayed at the Ngorongoro Sopa Lodge.
We were very pleased with all of the accommodations.
Food
We were really pleased with all the meals.
At the lodges the food selection for breakfast was typically a buffet consisting of hot and cold cereals, cold cuts, eggs/bacon/ham; breads & pastries, and fruits and beverages.
We often had a box lunch while on the road (with sandwiches, cold cooked chicken, chocolate bars, cookies, drinks), and dinner was from a menu with typically 3 courses to choose from ... pretty well all Western food.
While camping our cook always served us 4 course meals: breakfast would start with fresh fruit, followed by oatmeal, then pancakes/toast and finally eggs & sausages (the first day I nearly fell off my chair seeing so much food!!).
Lunch typically included: pizza, potato salad etc with fresh fruit; after returning from our afternoon drive we would have a large pot of tea waiting along with a huge bowl of popcorn.
Dinner always started with soup, followed by the main course (pasta, stew etc), then a dessert - and always tea, coffee & hot chocolate.
Wildlife
On our first morning drive in the
Serengeti
we saw the following: baboons, topi, ostrich, eagles, giraffes, vultures, zebras, hyena, hartebeest, marabou storks, warthogs, grant's & thompson's gazelles, steenbok, wildebeest, guineafowl, sandsnake, lions, lovebirds & cheetahs.
Later on that day we also saw buffalo, mongoose, dik-diks, dung beetles, lilac breasted rollers, impala, hippopotamus, baby python, monkeys, goliath heron -- GREAT day!!
Typical Day
The days varied - one day in the Serengeti we were up by 7am and after a quick breakfast would be on the road by 9:15 for our first drive of the day, lasting for about 3 hours; after lunch we would be back on the road again by 1:30 for another 3 hours; returning to our campsite to read, write in our journal have dinner and then early to bed.
The next day we were in the 4x4 by 6:15 for an early drive, returning by 9:30 for breakfast and some quiet time to sort through all of our pictures; after lunch and a refreshing shower we were on the road again by 3:15 - 6:30 - this time we managed to watch a cheetah try to stay dry during a heavy downpour - so cool!
Other Activities
After our safari we headed to Zanzibar where we went snorkelling, enjoyed swimming with dolphins, and taking in a very interesting spice tour.
Photography
For SLR newbies we found the tips provided in the e-book very useful, including the use of a small beanbag!
We had just purchased our Nikon 5000 with a 18 - 200mm lens and were still reading the manual
en route
to Africa.
Tips and Advice
The most challenging aspect for us travelling from Vancouver Canada was the actual time it took us to
fly to Tanzania
. Because of the 11 hour time difference it was very helpful to have a few days to adjust your time clock so that jetlag wouldn't interfere with the safari. Luckily we could visit friends in Dubai for a few days before we continued on to Tanzania.
We found items such as Sunscreen & insect repellent to be very handy.
Also useful to have
clothing
with a hidden pocket for valuables.
Also important to note the importance of taking cash (US) as the ATM's were not always reliable and many places did not accept VISA.
Kathie's Safari Details:

Rating: 9.5/10

Safari company used: Roy Safaris (make an enquiry)

Parks visited: Lake Manyara, Serengeti Plains and the Ngorongoro Crater - Tanzania

Date of safari: November 21 - 27th for 7 days

More Tanzania safari reviews »

More Ngorongoro Safari Reviews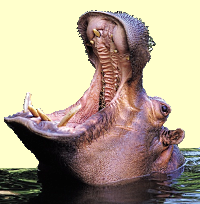 Join in and write your own page! It's easy to do. How? Simply click here to return to Safari Tanzania.