Safari and Beach
by Fried van Gool
(Netherlands)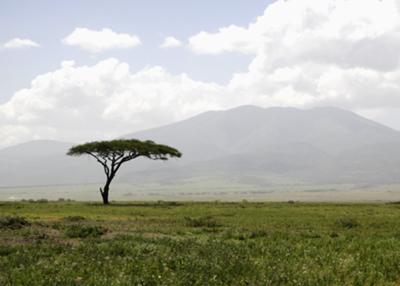 Safaris are very tiresome, both physically and mentally. A week to 10 days is probably long enough for most people. If possible prolong your safari at least with a few days on the coast in Mombassa or Zanzibar.
Safari Operator Performance
We used Pollman's Safaris.
Good performance, well organized. Guides were excellent.
Game drives could have started a little earlier in the morning. However we had lunch breaks in the field so we still had quite a long day for game watching and making photos.
Accommodation
We stayed in the Ngorogoro Sopa Lodge, on the edge of the crater.
In the Seregeti Sopa Lodge, situated approx. 25 km south west of the Serengeti Research Centre.
In the Tarangire Sopa Lodge along the Tarangire River.
All very luxurious and spacious.
Food
Food was excellent. Continental brakfast and very tasty and very wide choice of food.
Wildlife
We saw the big five and vervet monkeys, impalas, zebras, hartebeest, savannah baboons, wildebeest, spotted hyena, warthogs, Grants gazelle, giraffes, waterbucks, dikdiks, hippos, topis, ostriches and many, many birds.
The highlight was seeing and photographing a leopard in the Serengeti.
Typical Day
We made typical full day game drives.
After dinner we usually had a drink in the bar and after that we sat for a while on the verandah or balcony of our lodge and then went to bed rather early.
Other Activities
We visited an original Massai village. This was quite an experience and a highlight of or trip.
The other highlight was our 5 day stay at a resort on the island of Zanzibar after our safari trip.
Disappointments/Regrets
We went by car from Mombassa all the way down to Arusha with a stop over at Taita Hills Lodge. This was a very long ride and a bit disappointing. (Without this long ride I would have rated the trip a 9!)
Fortunately we had booked a flight from Arusha to Zanzibar after our safari and this was quite comfortable.
Photography
We found there to be several useful tips in the free
wildlife photography e-book
e.g. to get info from the safari company as to which type of vehicles they used.
We got 4 wheel drive jeeps so I could use the Kenesis bean bag which you advised.
May be you could include a page or so to the use of flash as fill in for the heavy shadows. Often I used a flash with a better beamer to extend flash reach considerably.
Tips and Advice
My most useful item was the empty beanbag which I filled with 2 kg of locally bought rice when arriving in Mombassa. Without it I would not have been able to take decent pictures during the game drives.
Do not start your safari on the coast if you want to go to Ngorongoro and Serengeti. Instead fly to Arusha or Kilimanjaro airport and start from there.
If you ever visit Zanzibar airport en depart from there on your flight home, watch your luggage all the time until is it properly labeled for your airport of destination.
Our luggage, even properly labelled for Mombassa, would have been sent to Dar es Salaam if we had not watched it closely.
The airport is called Zanzibar International but it is much less than a local airport in Holland or the U.K. Zanzibar itself is beautiful of course, but only for tourists.
With an unemployment figure of almost 50% and power break downs lasting for months(!) it is a bad Island for the locals. Fortunately they do have lots of sun however and enough food.
Fried's Safari Details:

Rating: 8/10

Safari company used: Pollman's Safaris (make an enquiry)

Parks visited: Ngorongoro Crater, Serengeti, Tarangire - Tanzania

Date of safari: 22 January for 10 days

More Pollman's reviews »

More Ngorongoro Safari Reviews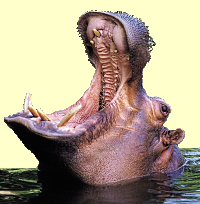 Join in and write your own page! It's easy to do. How? Simply click here to return to Safari Tanzania.