Unique Expeditions Safari Review
by Alison McPike
(Mount Maunganui, New Zealand)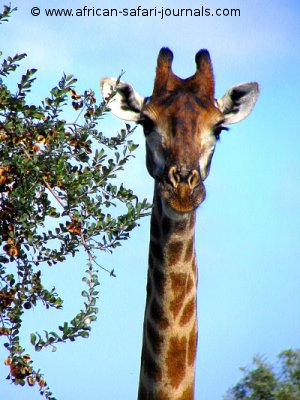 The wildlife was magnificent! I have a photograph on my lounge wall of a lion that when I look at it every day, I have to pinch myself to remind me I took the photo - I didn't buy it in a shop!

We also saw a lioness with suckling cubs, cheetah, leopard in a tree with its kill, bat eared fox, every variety of antelope imaginable, hunting lions, giraffe, elephants including a wee baby - so many of these viewed at a breathtaking closeness.
Safari Company Performance
Unique Expeditions performed with excellence. The organisation was superb. I loved the local people on our trip helping us.
They cooked, put up our tents, were exceptional with their knowledge and really put themselves out to help us. We became close to them, sharing time, stories and humour.
I felt safe the entire time and due to their efforts I was allowed to relax and enjoyed everything that was offered. The areas we visited and time spent in them was perfect.
We were a group of 8 people: exploring the cultural, wildlife and helping with a local community project (orphanage and school).
Toyota Land Cruisers were the main means of transport on our safari.
Accommodation
We stayed in Kaayas Village, Ndoombo Village, Mt Meru, Arusha; also the Serengeti National Park, Tarangire National Park, Ngorongoro Crater and Lake Eyasi.
The food was fantastic, and plenty! Some local foods were also included.
For breakfast we had cereal and cooked. Lunch in a box: chicken, egg, sweet bar, sandwich. Dinner: soup, meat and veggies, as well as dessert. We also had homemade bread.
Wildlife and Highlights
We saw hippo, alligators
(crocodiles - Ed)
, baboons, various monkeys, early morning bats, late at night bush babies, animals in abundance, as well as zebra, wildebeests, warthogs, hyenas, incredible bird life, serval cat, porcupine, meercats.
The highlight was lying in a tent at night with lions roaring nearby! I have probably missed some out, but there were animals around every corner.
Another highlight was the people - they are just incredible. The land gets 'into' you. It is so vast.
Typical Day
Waking up in my own tent after a solid sleep surrounded by exotic African noises, sometimes a shower, served breakfast, then grab camera gear, suntan lotion and jump into one of the vehicles with only 3 or 4 others and off to explore on an adventure of a life time.
Cruise the African landscape with a local driver, stopping whenever we asked for photo stops or to view whatever animals we came across. Lunch stop. Stops to give children lollies or some of our food.
Some trinkets were bought in village markets of women's co-ops on the side of the road. Then at sun down to the camp site only to be greeted with a wet towel, drink and tent up, waiting.
Shower, clean clothes, a spot of washing, a beer and debrief about what we saw over the day before being served a three course hot meal.
Chat around the fire, then off to bed exhausted and happy ready for another day.
Other Activities
We had the chance to balloon in Serengeti.
Lived in Ndoombo village, worked with a nursery school and orphans, completed maintenance on the buildings, made a swing, read to the kids and played with them.
We also visited a giraffe sanctuary which was outstanding, touching and feeding the animals.
We had the opportunity to go to an elephant orphanage, as well as Kilimanjaro rugby 7's tournament and shopping Moshi.
We hunted with the nomadic Hadzabi tribe, watched the Toga tribe people make spear heads and work metal.
Disappointments
There were no disappointments. It met and went beyond anything I expected.
Tips and Advice
Take lollies and pens for the kids and also have change to tip the people or give gifts of money.
A battery powered small insect repellent fan that I ran at night became very useful, as well as insect repellent.
Other things I found handy were wet wipes for toileting, liquid antiseptic hand cleanser as well as a rag to wrap around your camera during the day to keep the dust out.
More Serengeti Safari Reviews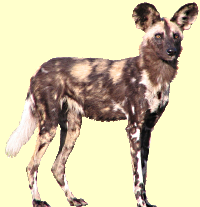 Join in and write your own page! It's easy to do. How? Simply click here to return to Safari Tanzania.