Variety Safari in Tanzania
by Gonita Testroote
(The Netherlands)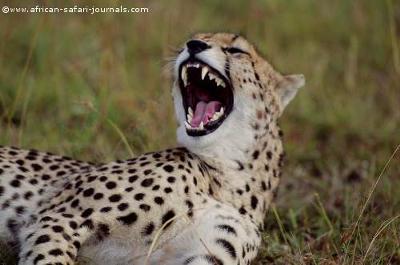 Our guide was perfect, he spoke good English and was like a walking encyclopaedia, he knew all the animals, he was attentive and very funny, just a nice person to be around.
Safari Operator Performance
We found Flash Safaris & Photography on the internet.
They where really the best!! They made us feel so comfortable and thought of everything!
Our cook was a magician, under the most simple conditions he managed to cook a perfect, delicious meal.
Everything was above my expectations.
Accommodation
Flash head office Kimandolu, campsite mosquito valley, Serengeti campsite, Rhotia Valley Tented Lodge, Lake Eyasi Bushcamp, guesthouse in Babati, guesthouse in Katesh, Flash head office Kimandolu.
Food
The food was great, every morning: fresh fruit, bread, eggs the way we wanted, peanut butter, jam, honey etc. coffee, tea and juice.
Lunch: fruit, bread, something spicy, a piece of meat and cheese, coffee, tea and juice.
Dinner: everyday fresh soup, vegetables, rice or potatos, very nice prepared meat and a fresh salad, and mostly fresh fruit as dessert.
Wildlife
Zebras, wildebeest, elephants, giraffe, monkeys, rhinos, hippos, lions, cheetahs, leopards, gazelle, dik-dik, eland, and many many beautiful birds.
The highlight was a cheetah just 1,5 meters from us.
Typical Day
Every day was different, walking safari, game drive, visiting wonderful people and magnificent places.
Other Activities
The first two days were so beautiful, the cheese farm at Mulala with the walk on the mountain and the walking safari in Arusha National Park. Those were my first experiences with African nature. And after that it became even more and more beautiful.
We did a hot air balloon safari which was brilliant.
Tips and Advice
Go with the flow... just enjoy and absorb this magnificent country with its beautiful people.
Useful items were pen and paper and our camera.
More Serengeti Safari Reviews