Wildlife Safari And Orphans
by Cameron Richards
(Australia)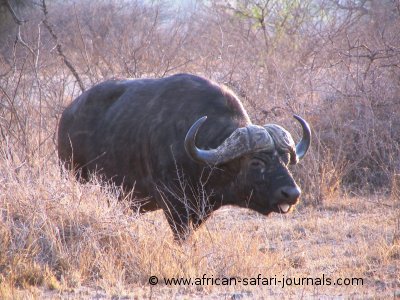 Apart from being on safari, I really enjoyed spending time in our guide's (Kaaya) village, and spending time with the orphans who live with him at the Peace Matunda Orphanage of which he has set up.

These children never ceased to put a smile on my face or make me laugh, as they greeted us with their big grins and clambered over us with cries of 'teacher, teacher'.

It was inspiring and humbling to see such a young man in Kaaya, giving so unselfishly and tirelessly to his community.
Safari Company Performance
Unique Expeditions were excellent. Before we even left for our safari, they were always able to answer (our many) questions promptly and informatively.
Our guides and assistants were very friendly, informative and fun to be around. We felt safe every step of the way.
However I guess the best part about the company is that they care about what they are doing. The guides are locals and proceeds of the trips help support the local village and orphanage.
Accommodation and Food
We stayed in Serengeti National Park, Tarangire National Park, Ngorongoro Crater as well as Lake Eyasi.
The food was excellent. We were continually amazed at the high standard our chef (Julius) was able to conjure up with such limited resources.
Breakfast was usually pancakes, toast, fruit cereals tea and coffee. Bacon and eggs also sometimes made an appearance!
Lunch was usually out on Safari. Thus it was mainly a lunch box of fruit, water/drink, sandwich, egg, chicken and cake.
Dinner was always something to look forward to after a hard day on Safari. We would start with a delicious soup followed by a hearty meal; spaghetti, stew, quiche and curries.
A lot of the food was fresh and bought from local villages as we travelled around. Some of the food was so fresh I saw it killed right before my eyes. (As was the case hunting with hadzabi Bushmen around Lake Eyasi)
Wildlife Highlights
We were very lucky with our sightings. We were able to see all the wildlife that we set out to see.
Serengeti - Elephants, Wildebeest, Vultures, Zebras, Buffaloes, Hippos, Crocodiles, Lions, Jackals, Hyenas and TWO Leopards!!
Tarangire - Elephants, Giraffes, Impalas, Warthogs and birds.
Ngorongoro - Cheetahs, Rhino, Lion, Warthog, Baboons, Hyenas, Flamingoes, Zebra.
The highlight was probably seeing a big pride of lions feeding on a freshly killed wildebeest in the Serengeti.
The fact that all this was occurring only a few meters from the safety of our vehicle added to the excitement.
Typical Day
We would wake to hear the sounds of the bush, shortly followed by one of our camp assistants setting up breakfast for us in front of our tent.
After breakfast we would help dismantle the tent and pack the land cruiser. We would then set off into the game parks where we would safari for the most of the day. At lunch, our guide would always find us a scenic and comfortable place to rest and recoup.
The afternoon could be more safari, or a walk around Lake Eyasi with its incredible sunset, or a visit to nearby village.
Dinner, as described before was always amazing. By that stage of the day we were generally so knocked we fell into a beds ready to do it all again the next day.
Other Activities
Hunting with Hadzabe Bushmen at the crack of dawn in Lake Eyasi.
We stayed in our guide's village for a few days helping out in the orphanage in has starting up, and meeting the friendly locals.
We visited a traditional 'African blacksmith' camp. Visits to villages in Eyasi and Arusha.
Disappointments
Unfortunately we went in April, the wet season. I was expecting it to rain a lot, but it didn't really rain at all. But I wasn't disappointed.
Tips and Advice
Leave your inhibitions at home. Just enjoy yourself, and try and help out at the orphanage.
Antisceptic hand wash was pretty handy. Oh, and a hat.
More Ngorongoro Safari Reviews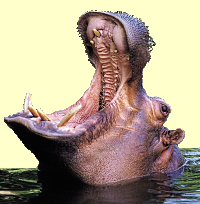 Join in and write your own page! It's easy to do. How? Simply click here to return to Safari Tanzania.